About
Due to significant barriers in employment and community engagement after the age of 21, it is common for adults with autism in our community to go unseen. Designing opportunities for the community to engage with these individuals, be exposed to their talents and learn from different perspectives creates value for all who participate.
The Arts for Autism program creates spaces for autistic adults to showcase their talents, find opportunities for self-expression, and invite others to catch a glimpse into their world. Furthermore, this exposure builds awareness, understanding and acceptance as neurotypical individuals come to value and appreciate the gifts of neurodiversity.
Autism After 21 Art Show
The Autism After 21 Art Show features 21 works by artists on the autism spectrum. Since premiering at the 2016 "Music for a Mission" concert at BlackRock Center for the Arts, it has been featured at the Admirals Club at Reagan National Airport, and at numerous Autism After 21 Day events.
Our #AutismAfter21 awareness campaign utilizes the arts to shine a spotlight on the thousands of autistic adults who lose federally mandated services at age 21. The campaign brings attention to the unique perspectives and talents held by adults across the spectrum and invites viewers to imagine a world that makes room for these individuals to participate and contribute in our lives and communities.
#imagine21 Mini-Documentary Series
Each short film in this series follows an adult on the spectrum, offering viewers an intimate glimpse into the diverse needs, abilities, and personalities that fall under the broad category of autism. The series is a component of MHAF's #imagine21 awareness campaign, which uses the arts to shine a spotlight on the lives of autistic adults who lose federally mandated services at age 21.
Using film to tell these stories has proven effective in several ways . First, it offers viewers an opportunity to identify with the humans behind the diagnosis, correct previous assumptions, and learn about ways to offer support that will allow adults on the spectrum to flourish and participate.
Second, these films have greatly impacted the lives of some of those who are featured, opening up job opportunities and speaking engagements. Finally, the series brings needed attention to emerging models of inclusion and mutual support across the country.
The mini-documentary films have been viewed nearly a half a million times on social media platforms, news outlets, events and at film festivals across the country. We invite you to watch and share these films using the hashtags #imagine21 and #AutismAfter21, particularly throughout April, Autism Awareness Month.
Featured Artists
The MHAF Featured Artist Blog Series celebrates neurodiverse expression in the arts and sheds light on the broad array of experiences, successes, and challenges that artists on the spectrum face along their creative journey.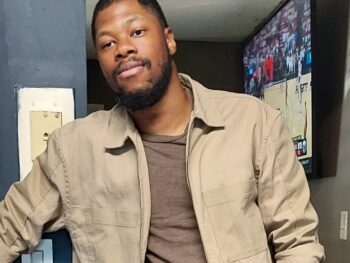 Artist Spotlight: Jon-Keith Gary "I was diagnosed with Autism/PDD at the age of 3 years,…
Arts for Autism Events
The unique talents of those on the spectrum deserve to be in the spotlight. Madison House Autism Foundation partners with a variety of artists, organizations and service providers in order to create and host events. Arts for Autism concerts, benefits and exhibits expand understanding and acceptance of individuals on the spectrum and enrich the lives of those who attend.
In addition, these events often provide budding artists opportunities to exhibit and/or sell their work for the first time. Media coverage offers participants a platform from which to launch a bright future – perhaps even a career. Moreover, the response of the community builds confidence, inspiring autistic artists to pursue their dreams and share their talent.