About Autism After 21
Each year, our nation invests heavily to ensure school-aged children with autism and other disabilities receive the support they need for optimal learning and growth. When those accommodations cease at age 21, however, most of these young adults lack adequate opportunities for continued education, employment, housing, and participation in our communities.
Although investment in early education is vital, it is important to acknowledge that these individuals will spend 70% of their lives as adults. Without sufficient opportunities to apply the knowledge and abilities acquired in school to build a meaningful life beyond the classroom, these otherwise capable adults often begin to lose key life skills. We must do better as a society to recognize the value adults on the spectrum stand to offer and take action to invest in their futures.
Autism After 21 is a growing movement that champions the expansion of attention, care and support that serves to maximize the wellbeing of those with autism throughout their lifespan. Neurotypical adults must make the same commitment to diversity and inclusion in our places of work, in our neighborhoods, and in our communities as we have long expected school children to do in the classroom.
The moral test of any society is how it regards those who are found at the fringes. Today, a growing number of adults with autism live with aging parents. They are overwhelmingly unemployed or underemployed. As it stands now, these individuals face a lifetime of isolation while our communities miss out on their vital contributions. Together, we have the power to correct our course. Will you join us?

Autism After 21 Day
Autism After 21 Day is observed during Autism Acceptance Month on April 21st. On this day, we celebrate the abilities and contributions made by adults on the spectrum in our lives and in our communities. Additionally, this is a day to gather thought leaders and allies in business, government, and community leadership to discuss the challenges, share the successes, and make a joint commitment to foster greater inclusivity in our communities.
Madison House Autism Foundation founded Autism After 21 Day in 2016. Subsequently, it was entered into the congressional record in 2017 by, then Maryland Congressman, now Senator Chris Van Hollen. We encourage local governments throughout the country to join us in bringing recognition to Autism After 21 Day.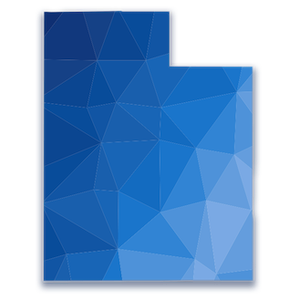 Autism After 21 Utah
Autism After 21 Utah is a 3-year, first-ever statewide partnership comprised of the state's preeminent organizations, autism advocates, and industry leaders in all sectors. The collaboration works to prevent displacement, foster inclusivity, and ensure adults with autism—and their families— have a place in Utah communities.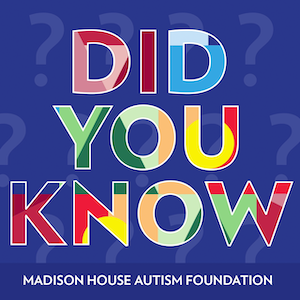 Education Campaign
Madison House Autism Foundation's month-long education campaign, Did You Know, focuses on areas that impact quality of life for autistic adults and their families.
Hear and learn directly from the autism community throughout National Autism Acceptance Month.
Autism After 21 Breakfast
Madison House Autism Foundation established the Autism After 21 Breakfast in 2017 in the effort to shape attitudes concerning adults with autism across important sectors that impact our communities.
The breakfast provides autism advocates and allies an opportunity to come together with community leaders, policy makers and employers to recognize outstanding models of inclusion as well as the contributions made by adults on the spectrum.
Additionally, this event provides the opportunity to educate the community about the distance we have yet to travel and to recommit all sectors to building a stronger, healthier, more inclusive community by investing in the success of autistic adults.
Create Your Own Autism After 21 Event
Sporting event shout outs at the beginning or half-time
Art show displaying the art of autistic artists
Community breakfast to educate community leaders
Community picnic or potluck
Local performances in the park with autistic performers involved
Share Your #AutismAfter21 Story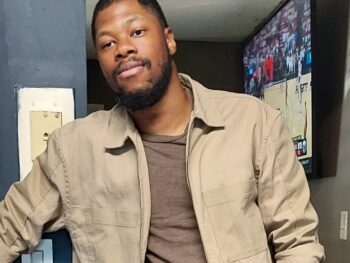 Artist Spotlight: Jon-Keith Gary "I was diagnosed with Autism/PDD at the age of 3 years, 3 months of age. Until that point, I developed normally, including speech, and I was reading. At some point, I regressed, and lost speech and the ability to communicate. I displayed many characteristics that are part of the autism spectrum: …