Have you ever thought about building your own supported living community for adults with intellectual/developmental disabilities (I/DDs)? Maybe you've considered this idea in passing and then thought, "Where would I even begin with such a massive undertaking?" While a project of this magnitude can seem daunting, families across the country have found that with community support, strategic planning, hard work, and inspiration, success is possible.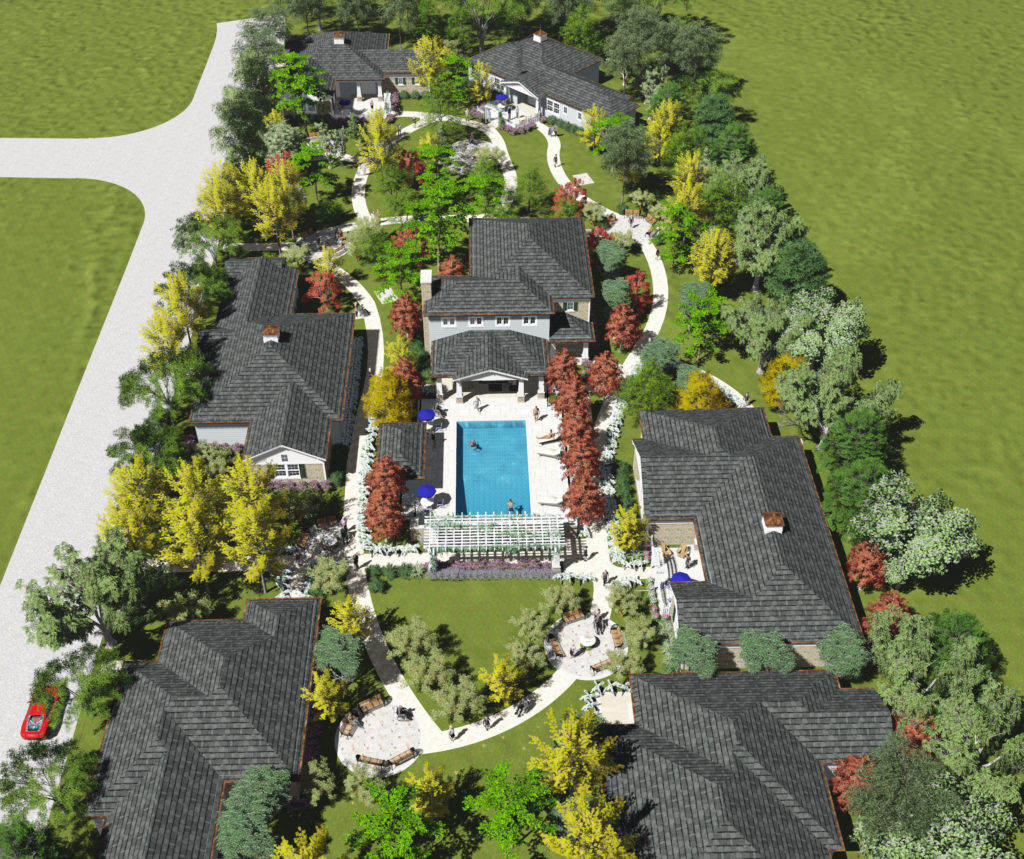 Take Rident Park in Windsor, CA (pictured above), for example. After exploring various supported living communities, such as Sweetwater Spectrum in California and Libenu and Misericordia in Illinois, the Grotte and Chan/Velasquez families' vision for Rident Park began to take shape. Through organized meetings and networking with others in the Coalition for Community Choice and Autism Housing Network, a once vision soon evolved into concrete action steps. The families were strategic in their efforts to find land, fundraise, and ultimately bring their ideas to fruition. Today, Rident Park is on the path to becoming a real, viable housing option for adults with special needs in Northern California, but this journey wasn't always easy.
Rident Park Co-founder, Larry Grotte, will never forget the emotional night in November 2016 when the township of Windsor, CA unanimously approved the project to move forward with the formal planning and development process. Larry recounts this triumph for inclusion:
"At last night's public hearing before the Windsor Town Council, I presented our project overview and responded to numerous questions from the Council and members of the Windsor community. There were a few 'grumblers' in the mix who were ill-prepared to make a compelling case against our project. There were many more positive and heartfelt commenters who raised the emotional index in the room resulting in tears among the public attendees and members of the Council – a 'three-Kleenex' rating to be sure! After the Q&A session ended, we received a unanimous vote from the Council, which was very rewarding given all the efforts undertaken to arrive at this critical juncture."
There were vocal naysayers in the crowd, but one Councilmember's response brought silence to the room. Larry continues:
"One of the more interesting comments of the evening came from one of the Councilmembers who chastised the 'grumblers' with his own emotional vigor for excessive and unseemly NIMBYism ("not in my backyard"-ism). He stated that the Town of Windsor needs to 'step up' and get behind projects like Rident Park to support these special needs classes and felt that to-date, Windsor had not fully lived up to that standard … a pin could be heard to drop."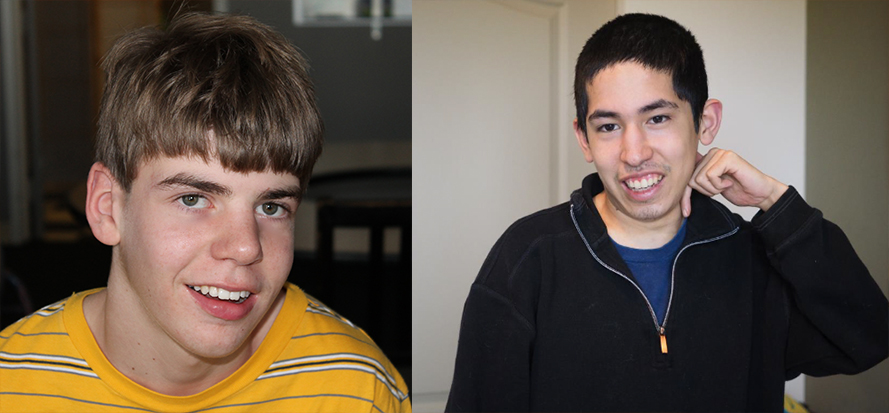 Rident Park Co-founders' sons, Peter Grotte (left) and Aaron Chan (right)
---
Madison House Autism Foundation wished to gain more insight into the Rident Park families' experiences; so, we recently sat down with Larry for an interview. Here's what is told us:
MHAF: What was the driving energy behind investing so much time, money, and energy into Rident Park?
Larry: Our two families came together based on a shared vision for our adult children's futures. Our children were entering their 20's, and we clearly realized that we couldn't wait for the government or others to address their needs. We were compelled to begin the process of shaping our families and children's futures by creating a solution to one of the most pressing issues before all special needs families – "Where will our children live when we are gone?"
MHAF: Who will live at Rident Park and why did you decide to build a consumer-controlled, intentional community instead of just buying a home in an existing neighborhood or looking for a group home provider.
LG: The residents of Rident Park will be comprised of adults having a diverse array of intellectual and developmental disabilities. Our "driving vision" is to create a supported living community that will provide our residents with a vibrant, thriving, and safe environment to enhance their quality of life, facilitate the development of lifelong friendships, and provide ease of access to the broader local community in which Rident Park is situated. The other options of standalone single-family homes and small group homes do not provide the desired community-centered features, can be isolating, and may potentially put our residents at-risk for abuse and neglect.
MHAF: What was the most surprising outcome so far in your journey with Rident Park?
LG: Not so much a "surprise," more a clear realization that developing projects like Rident Park are daunting tasks requiring stamina, continuous learning about land and building development and the myriad of state and federal regulations governing such projects. In addition, project management, fundraising, and financial planning are core skills critical to the success of these types of projects.
MHAF: What is the biggest barrier you face right now?
LG: I believe the Rident Park project is proceeding on a good pace and progress is being realized. The "natural" barriers of adapting to the vagaries of the development process press upon us daily. Staying the course and recognizing that this is a long, complicated process and not an event needs to be kept firmly in mind.
MHAF: When this and other barriers arose, what helped you push through them – practically and emotionally?
LG: This is easy to answer. We only have to spend time with our children and watch them growing up, and sense that they unconditionally love and trust us. I don't believe they fully understand what is "going on," and thus this life-preserving responsibility is a major motivator to stay the course for their and our families benefit; failure is not an option.
MHAF: What would you like to share with others who are thinking about creating a supported living community like Rident Park?
LG: It may sound cliché but getting the core vision "right" is essential before taking next steps; this is the North Star. The very nature of the process is permeated with location, building, regulatory, and financial constraints (to name a few) that will influence the final outcome – so, staying true to the core vision is key. In addition, the "people factor and alignment of goals" is a major factor that will influence arriving at and maintaining the shared vision that will ultimately impact multiple families. I personally attend and publically comment at every joint Department of Health Care Services (DHCS)/Department of Developmental Services (DDS) HCBS Advisory meeting held in our state capital, Sacramento. I have come to know the DHCS/ DDS officials on a first-name basis, and I see evidence they are actually "listening to us."
Thank you, Larry, for being an inspiration to other families who are thinking about creating their own options to meet the housing needs in their communities. We are behind Rident Park and will support you every step of the way!
---
DESIREE KAMEKA, DIRECTOR OF COMMUNITY ENGAGEMENT AND HOUSING NETWORK
Desiree's work focuses on researching housing issues, advocating for autistic adults and their issues, and presenting her work at local and national gatherings. She visits many residential communities and social enterprises across the USA and highlights their unique victories and learning curves while sharing stories of residents with autism and other developmental disabilities. Desiree is also the project lead for Madison House's interactive Autism Housing Network. Her passion is empowering autistic adults and parents to create a future that is exciting and life affirming by offering small group consultations for forming projects.