Disclaimer: These tips on how to cope with feelings of loss may not apply in every situation and should be adapted to suit the individual. Please consult your doctor when considering the types of therapy that may work best for your loved one.
Coping with losing a loved one, a pet, a valuable object, or a routine can be distressing for anyone, causing grief, anxiety, and feelings of loss. Adults on the autism spectrum may experience these emotions differently from others, meaning that their coping strategies can play out differently. In this article, some useful coping strategies that minimize feelings of pain and hardship for adults with autism will be outlined.
Key Strategies
Be present
Always be there for your loved one and make sure that they know you are there for them. At times, they may need space, but by making it clear that you are available to help them through difficult times, they will feel that they are able to come to you for help when it is needed.
Explore
Going out into the community with your loved one and engaging in new learning opportunities can be a great way to get their mind off grief. A side benefit: new hobbies may come out of this exploration!
Be aware
Meltdowns may happen, but being aware of the triggers of your loved one is a major help in effectively addressing meltdowns. The following video by Daniel Jones, creator of The Aspie World YouTube Channel, sheds more light on meltdowns.
Accept
Engaging in activities that directly acknowledge the traumatic event can be an effective support tool. Below, a few examples of ways to address grief are highlighted.
Create Memory Bracelets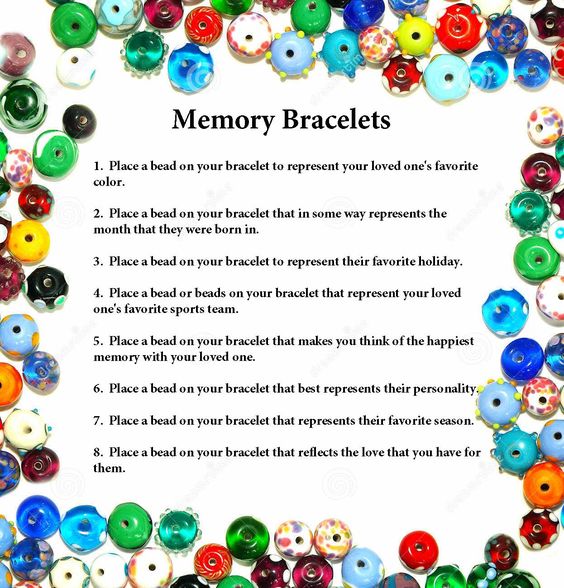 Write a Goodbye Letter
(Click here for the PDF template from Therapist Aid)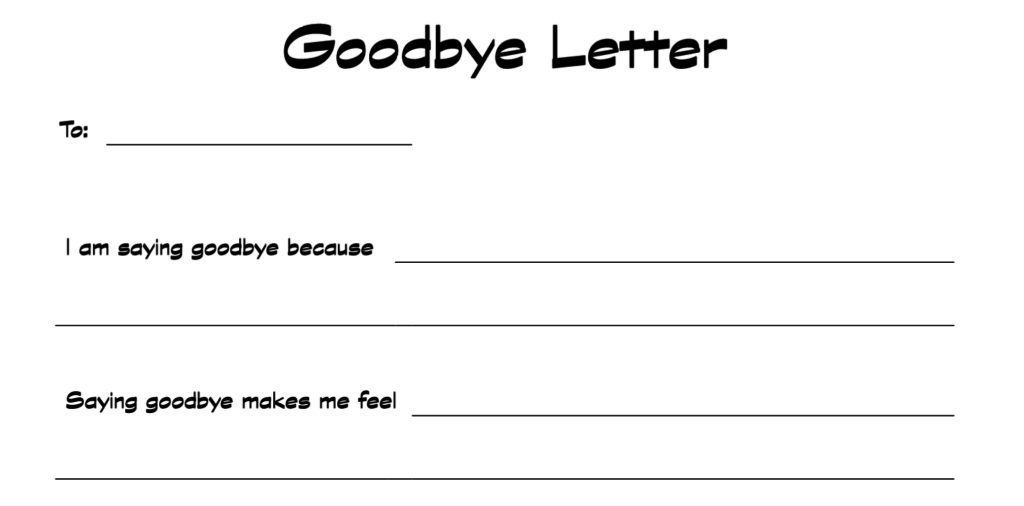 Seeking Professional Help – Cognitive Behavioral Therapy
In some cases, it may be necessary to seek assistance from a professional when you cope with feelings of loss. The following video briefly explains the basics of cognitive behavioral therapy (CBT), a type of therapy that has been found to be particularly effective for individuals on the autism spectrum.

Many modifications have been made to CBT specifically to meet the needs of autistic adults.  While your loved one may need assistance to articulate his or her emotions, this does not mean that these emotions are any lesser than those of a neurotypical individual. A CBT specialist can support him or her in learning how to positively translate emotional behaviors.
Grief counselors can also be helpful for some adults with autism who are dealing with feelings of loss. However, it is vital that counselors are trained to deal with autism spectrum disorders, so if you decide that this is the option for your loved one, be sure to do your research in order to find a professional that meets your loved one's needs.
There are many approaches to helping loved ones with autism deal with grief and loss, but there is no one-size-fits-all approach. Instead, when looking at ways to help your loved ones deal with a painful experience, take their unique needs and wants into consideration, and recognize that coping strategies can look different for those with autism. Although it is never easy to deal with grief, utilizing some of the strategies explained here can go a long way towards alleviating these feelings and setting the stage for positive emotional growth.
---
AUTHOR
INESS SMADHI
RESEARCH WRITER
MADISON HOUSE AUTISM FOUNDATION
---
EDITOR
PRACHI KOCHAR
RESEARCH INTERN
MADISON HOUSE AUTISM FOUNDATION