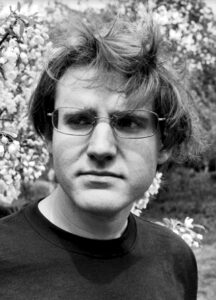 Bright, gentle and imaginative, SETH CHWAST was diagnosed with autism at 21 months. Primarily non-verbal, Seth participated in a vocational evaluation at age 18 which resulted in a career recommendation of dry mopping. At 20, he took his first art class, and by 23 was on the Today Show as a featured artist.
Now 35, Seth has shown in hospitals, museums, and universities throughout America. He has exhibited in Galapagos, Cayman, Curacao, Kiev, France, and the United Nations. In 2011, Seth won first place in a world-wide United Nations competition and his art was placed on a postage stamp to promote autism awareness.
Browse more of Seth's art on his website and check out our interview with his mother, Debra.
Selected Works