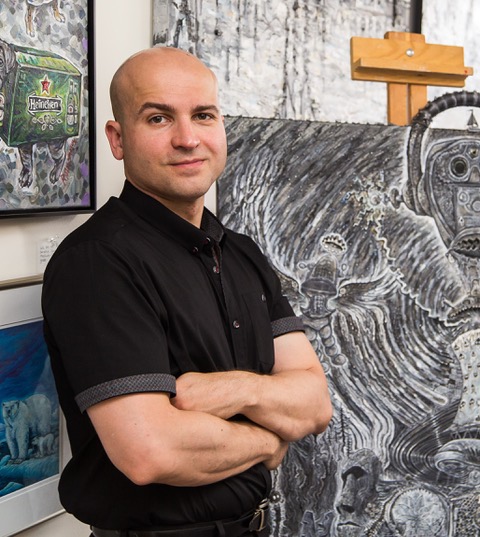 Ryan Smoluk is a powerful self-advocate and a seasoned spokesperson for autism awareness and neurodiversity.
During Ryan's childhood experiences as an artist, through his years at the University of Manitoba School of Art, and now with his current practice, his artistic output is marked by an extreme attention to detail. This complex and multi-layered approach reflects how he sees the world. While this characteristic is a result of his autism – for which he received a diagnosis at a young age, Ryan acknowledges that his condition is both a blessing and curse.
Ryan has been awarded multiple grants from the Manitoba Art Council, the Winnipeg Art Council, and the Canada Council for the Arts. He is an active supporter of Artbeat Studio, a Winnipeg community-based space that supports individuals living with mental illness, by teaching art workshops and mentoring other artists. Additionally, he conducts workshops in diverse classrooms working with children ages 8-10 years old. Currently he is teaching recovery through art workshops for mental health.
In 2021, Ryan collaborated with the American Jazz composer Justin Morell and created a series of paintings that corresponded directly to Morell's compositions. Seeing it Again for the First Time, was inspired by a young girl who expressed herself through colour.
Contact Ryan: ryansmoluk.ca
Selected Artwork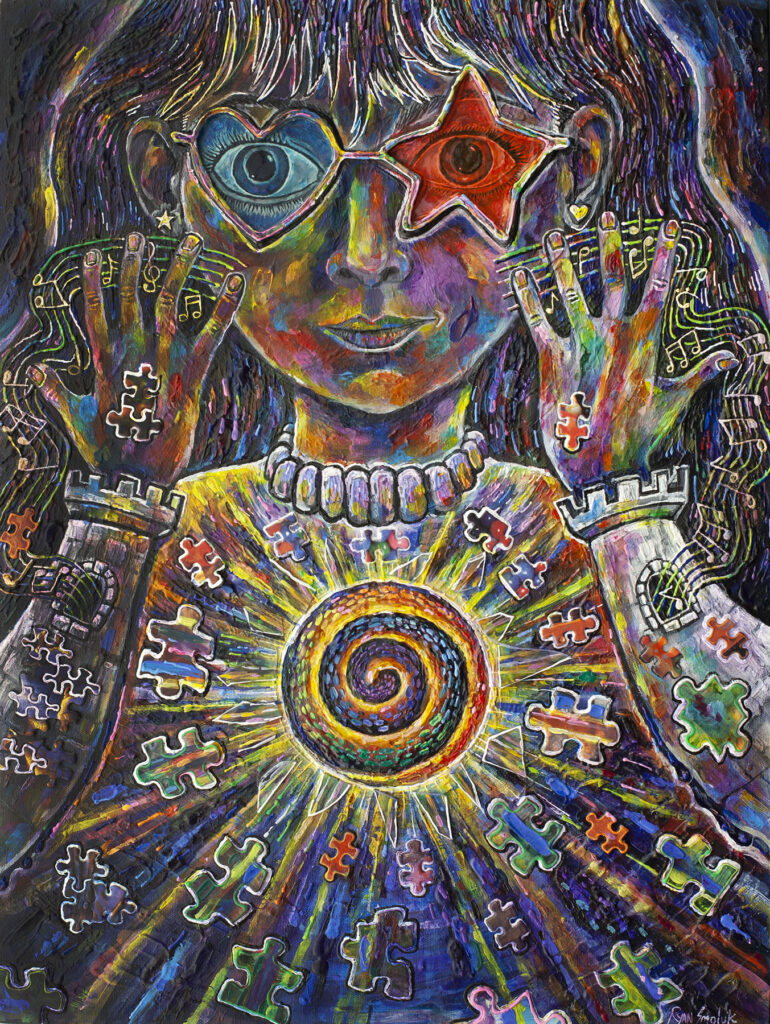 About the Autism After 21 Art Show
Madison House Autism Foundation's annual Autism After 21 Art Show features 21 works by artists on the autism spectrum. As part of the #AutismAfter21 awareness campaign, the show utilizes the arts to shine a spotlight on the lives of autistic adults.
Furthermore, the campaign brings attention to the unique perspectives and talents of adults across the spectrum. It invites audiences into a world that recognizes and values the participation and contributions offered by autistic adults in our communities.