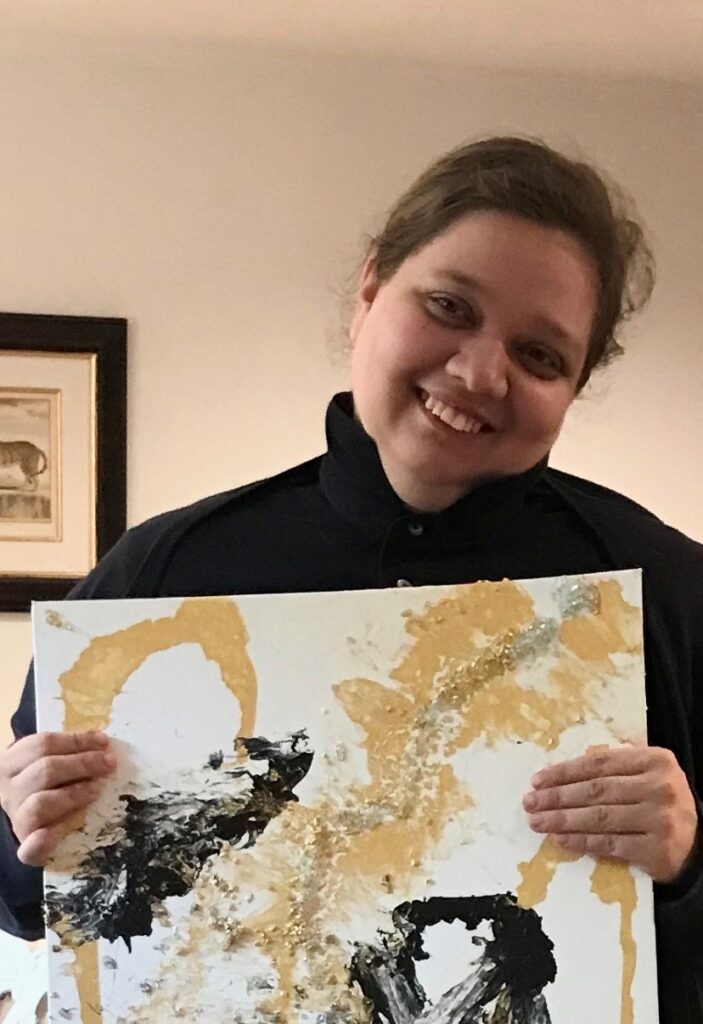 Lindsey Schaufelberger has loved art all her life. She has taken art classes at VisArts, at the Ivymount School, and has received private studio sessions. She began work at the VisAbility Art Lab in the spring of 2016. Lindsey enjoys many art forms, especially painting, ceramics, and mosaic.  
Additionally, when Lindsey isn't creating art, she works at the Urban Thrift Shop as an inventory assistant. She spends time in both Maryland and Maine where she collects items for her collages and enjoys hiking in the woods with her beagle, Scout.  Furthermore, Lindsey also has an interest in birds and animals of all types which frequently appear in her artwork.   
Lindsey has exhibited in Abstracted at the Takoma Park Community Center, Takoma Park, MD, January – May 2020; the Concourse Gallery at VisArts, Rockville, MD; Out of the Box, April 2019 & Visibility Art Lab Collectives, April 2021, April 2020, April 2018, April 2017 and January 2016, Outer Limits at the Ratner Gallery, Bethesda, MD, March 2017 and numerous art and craft fairs and open studios.
Contact Lindsey: https://www.visartscenter.org/visability-art-lab/
Selected Artwork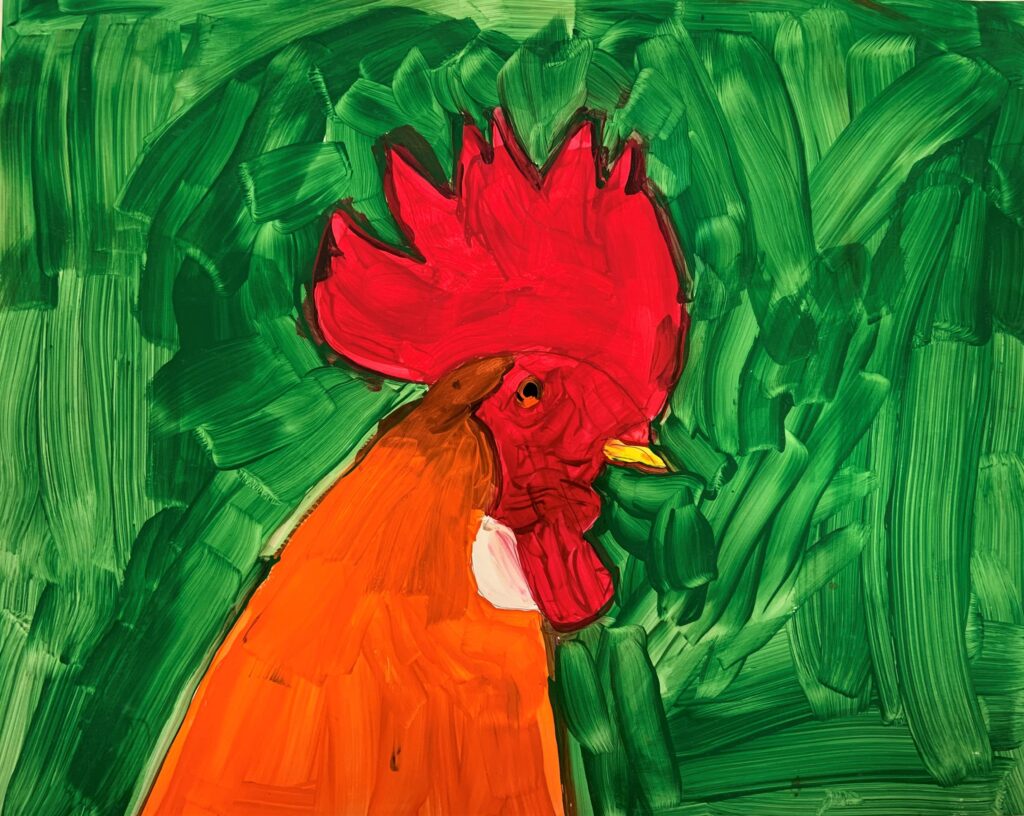 About the Autism After 21 Art Show
Madison House Autism Foundation's annual Autism After 21 Art Show features 21 works by artists on the autism spectrum. As part of the #AutismAfter21 awareness campaign, the show utilizes the arts to shine a spotlight on the lives of autistic adults.
Furthermore, the campaign brings attention to the unique perspectives and talents of adults across the spectrum. It invites audiences into a world that recognizes and values the participation and contributions offered by autistic adults in our communities.