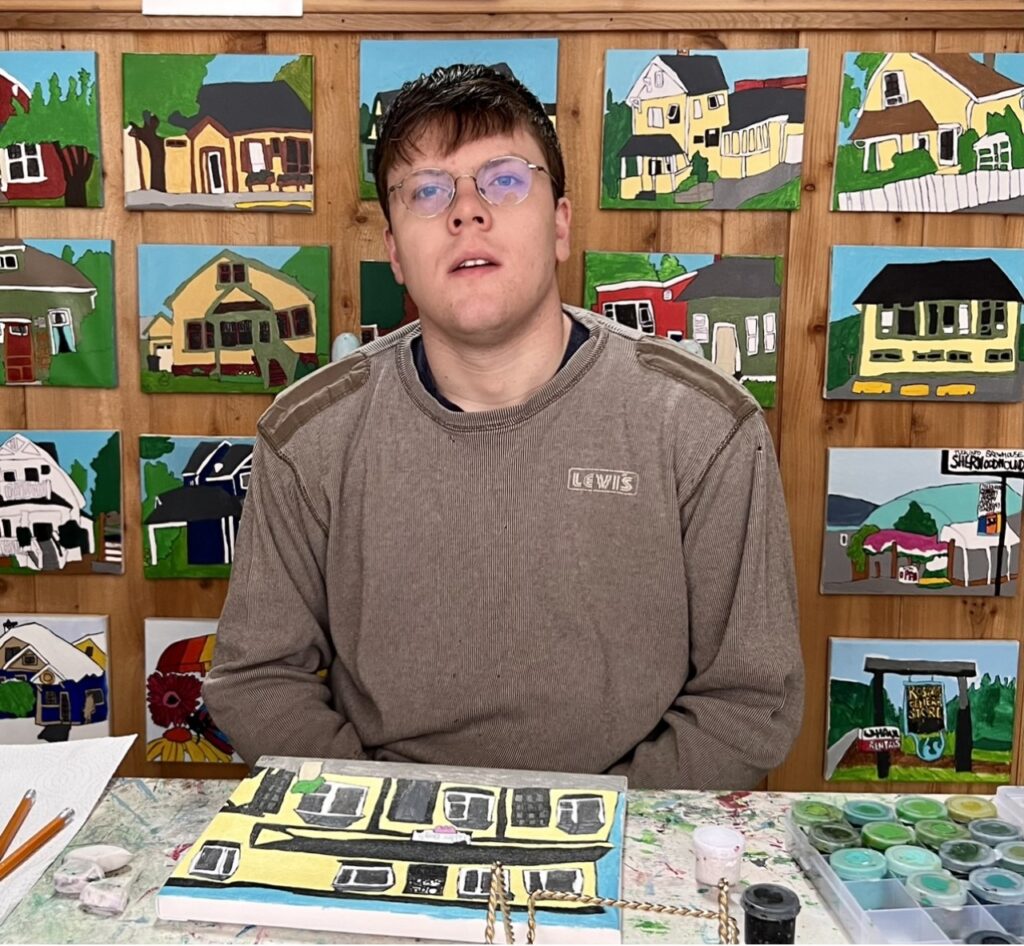 Artist Mitchell Brager is a young man living with autism who has found a way to connect with people through his art. 
Mitchell is very literal when he draws and paints and likes to work from photos on his iPad.  He draws with black sharpies and paints with beautiful bright acrylic colours.  Drawing is a very calming outlet for Mitchell and he is very focused when he is creating.  
Additionally, Brager enjoys snow skiing, horseback riding, swimming, skating and hiking. His passion, however, is for art.  Furthermore, due to his longstanding interest in houses, his mom started taking pictures of heritage houses for him to draw.  As a result, he has created many paintings of buildings in their home town of Terrace as well as Prince Rupert, Port Edward and Stewart, British Columbia.
Mitchell's family is very proud of his creations and wants to share them with others. They have therefore created some social media accounts where admirers can follow his work.  
Contact Mitchell:
facebook: @artbymitchell
instagram: @artbymitchellbrager
Selected Artwork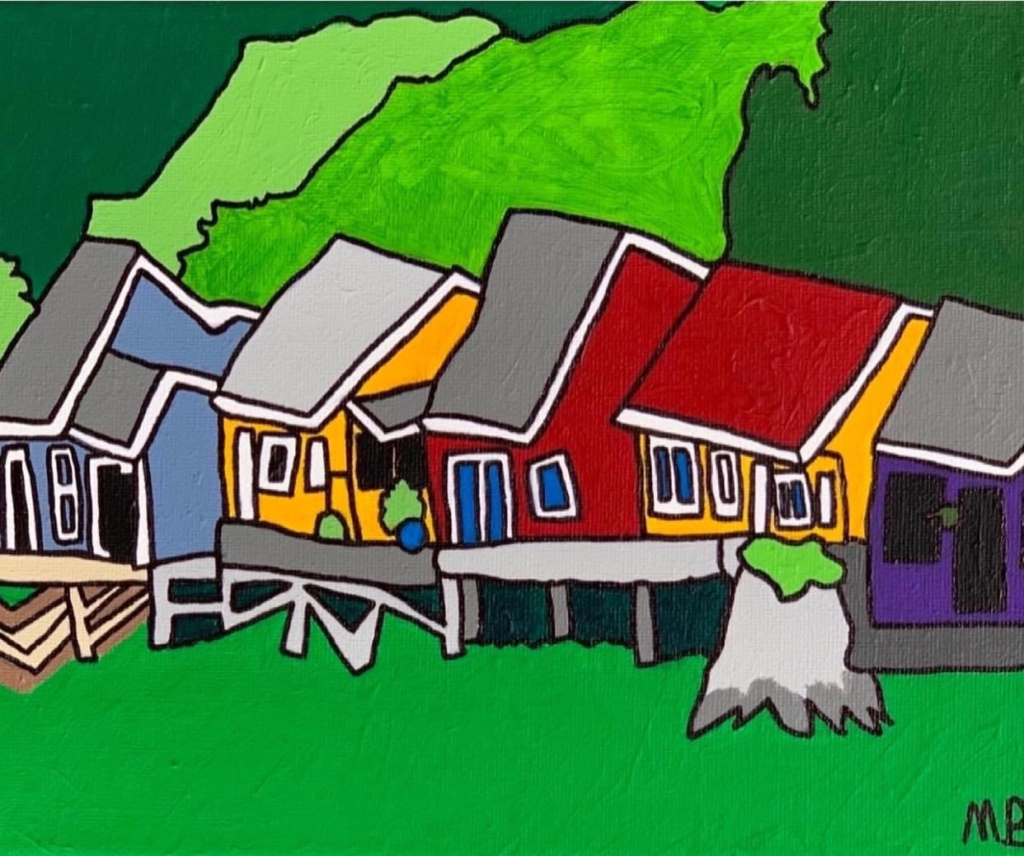 About the Autism After 21 Art Show
Madison House Autism Foundation's annual Autism After 21 Art Show features 21 works by artists on the autism spectrum. As part of the #AutismAfter21 awareness campaign, the show utilizes the arts to shine a spotlight on the lives of autistic adults.
Furthermore, the campaign brings attention to the unique perspectives and talents of adults across the spectrum. It invites audiences into a world that recognizes and values the participation and contributions offered by autistic adults in our communities.