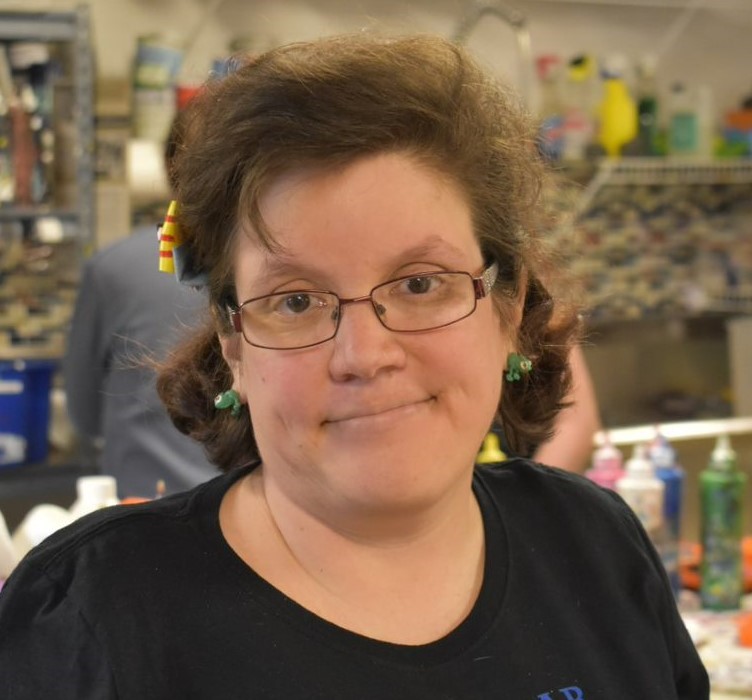 Artist Erin Rosales is a 38 year-old artist with autism residing in Austin, Texas.
Growing up, Erin most loved reading and absolutely anything Disney. Therefore, these interests opened her mind to natural imagination and colors galore. It was not until her late 20's, however, that Erin discovered art. That discovery led to a passion for painting. Today her favorite medium is acrylic painting on canvas.
You will see the influence in Erin's artwork stemming from her love of animals and nature's outdoor beauty. Her most favorite subject is any and all canines. Additionally, she paints cat portraits, flowers, and scenes of nature influenced by native Texas plants and flora.
Ronales' focus when painting portraits is the eyes of the subject, hoping to catch that spark of innocent magic that only animals can impart.
Erin's work asks the viewer to take a moment for stillness, pet an animal, smell a flower, and smile.
Contact Erin:
email: [email protected]
instagram: @tiggergirl570
Selected Artwork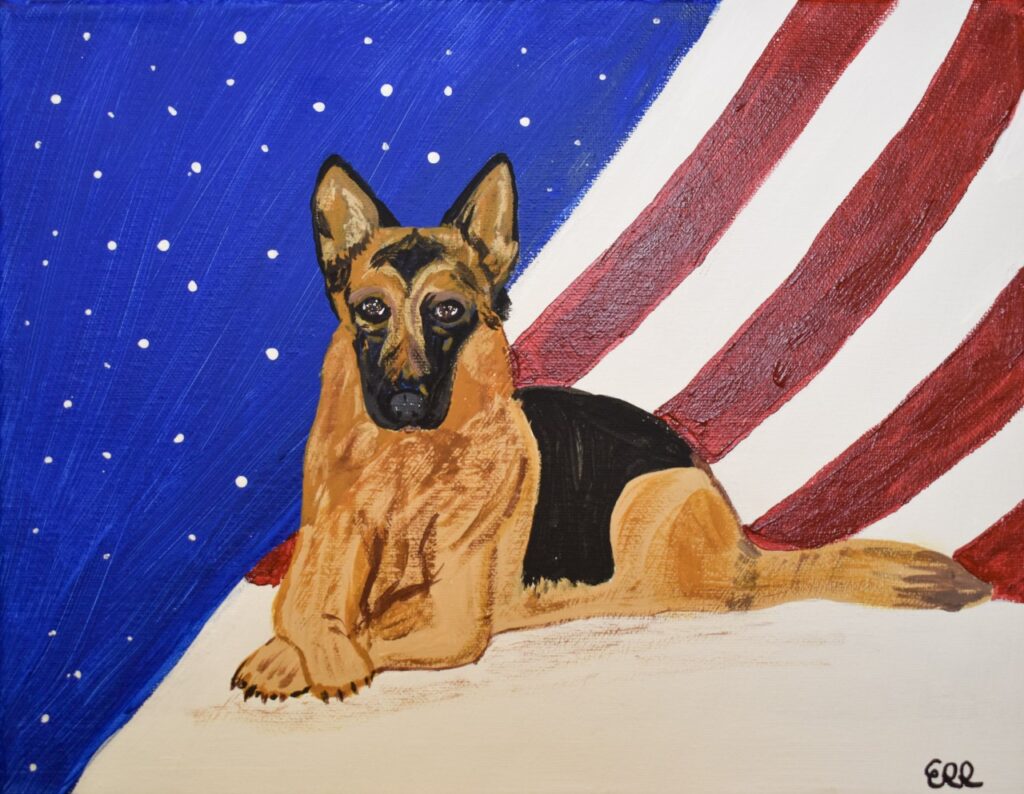 About the Autism After 21 Art Show
Madison House Autism Foundation's annual Autism After 21 Art Show features 21 works by artists on the autism spectrum. As part of the #AutismAfter21 awareness campaign, the show utilizes the arts to shine a spotlight on the lives of autistic adults.
Furthermore, the campaign brings attention to the unique perspectives and talents of adults across the spectrum. It invites audiences into a world that recognizes and values the participation and contributions offered by autistic adults in our communities.