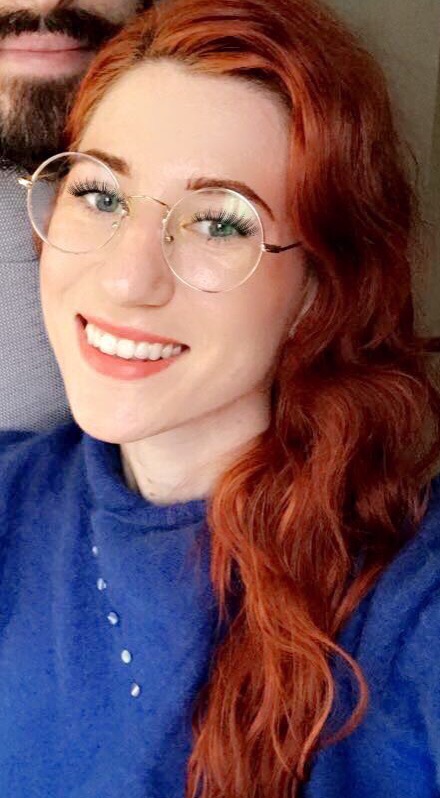 Artist Caitlin Cropp reflects, "Hello! My Name is Caitlin, I'm autistic and live an hour and a half outside of Chicago.
Ever since I can remember I've been drawing and painting. In middle school, my teacher would get annoyed because I would be doodling on all my worksheets in class.
When I was little I told everyone I either wanted to be an artist or a singer when I grew up. I joined choir and art classes and was even in a band for a short while. However, it was painting that ultimately captured my soul.
I won an art award in middle school and an art trophy in high school. I've since studied at Rock Valley College and have displayed my artworks at a few local art exhibits. Ultimately, however, I'm still learning the ropes on managing my own business and working from home.
My art reflects what I enjoy most: nature, tea, moss, clouds, and cats. My interests include hiking in the woods (sometimes barefoot), watching thunderstorms, social justice advocacy, singing, and hanging out with my husband and two cats".
Contact Caitlin:
website: www.linktr.ee/CaitlinsStudio
instagram: @CaitlinsStudio
Selected Artwork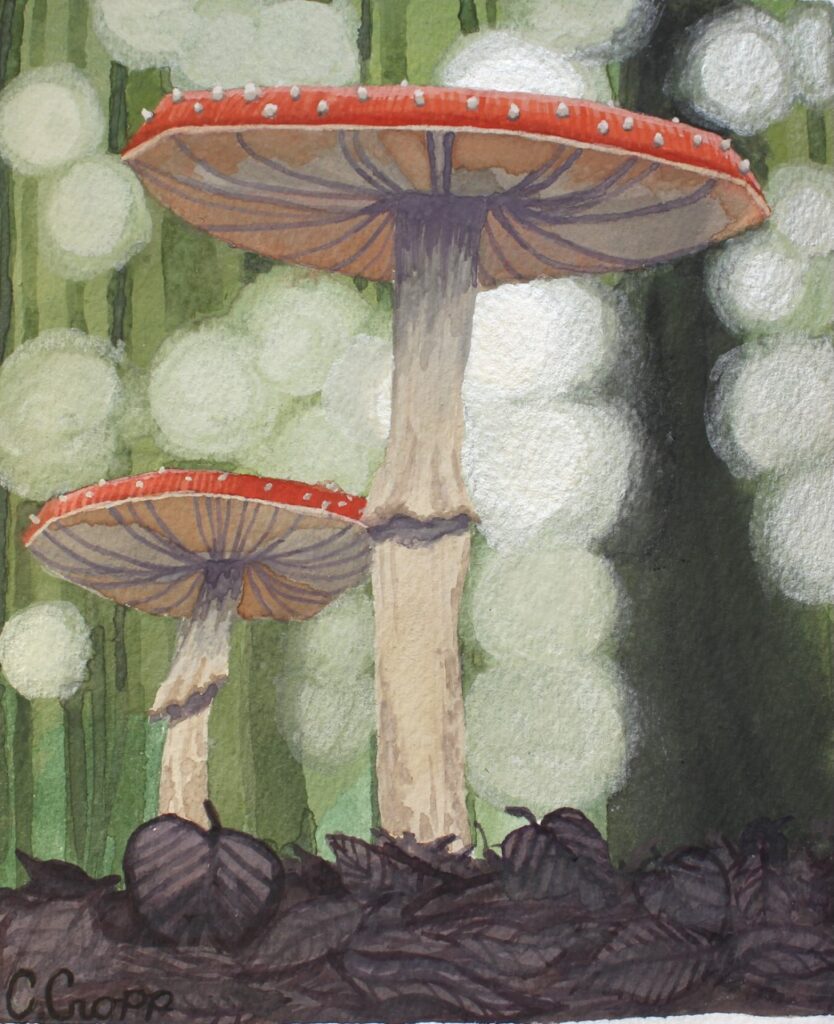 About the Autism After 21 Art Show
Madison House Autism Foundation's annual Autism After 21 Art Show features 21 works by artists on the autism spectrum. As part of the #AutismAfter21 awareness campaign, the show utilizes the arts to shine a spotlight on the lives of autistic adults.
Furthermore, the campaign brings attention to the unique perspectives and talents of adults across the spectrum. It invites audiences into a world that recognizes and values the participation and contributions offered by autistic adults in our communities.