Madison House Autism Foundation, the Arc of Montgomery County, The Arc of Prince George's Co and The Arc Northern Chesapeake Region are teaming up with American Airlines, TSA, and the Metropolitan Washington Airports Authority (MWAA) to host Wings for Autism®  at Reagan National Airport. The goal of the event is to provide a realistic travel experience for individuals with special needs and their families to learn more about air travel and ease the stress of flying. (Flyer is attached to email)

In partnering with Madison House Autism Foundation, American Airlines is delighted to include 15 adults with autism (age 21+) who would like to experience a realistic practice run of the airport experience (sans the actual flight). This will include entering the airport, navigating the terminal, getting boarding passes at the ticket counter, checking bags, passing through TSA security screening, and boarding an aircraft at a gate. We hope that you and your loved ones can attend.

Here are videos of last year's event: MHAF Video  WUSA9 Coverage
[one_half][/one_half] [one_half_last][/one_half_last]
EVENT DETAILS
Who: 15 adults on the autism spectrum and their caregivers (if applicable)
Where: Reagan National Airport (map)
When: Saturday, November 4, 2017
Time: 9 am to 11:30 am (Timeline available upon request)
TO REGISTER
Please have interested individuals contact Steve Robinson at [email protected]rg to register and to provide the following for everyone attending: Name, Date of Birth and Gender, so AA can create a boarding pass. We are asking that each individual participates with just one caregiver, but special considerations can be made in advance. Please let Steve know if you or your loved one must be accompanied by more than one caregiver.
There will be many volunteers to make the day run smoothly. Together with AA, we will learn how to serve individuals with autism better when they choose to fly. We hope you can join us for this fun and educational traveling experience.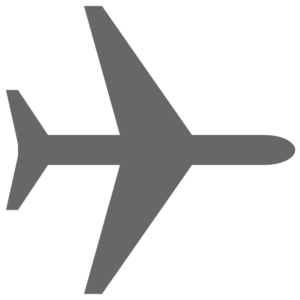 Air Travel Tips for People with Autism and Other Disabilities
Plan ahead as much as possible. About 72 hours before your flight, call the TSA Cares hotline at (855) 787-2227 and explain what supports you may need. Use IFly to find useful information about the airports you'll be in. Review your airline's policies online, and consider printing out the relevant pages or a notification card. Review your rights under the Nondiscrimination on the Basis of Disability in Air Travel regulations.
Even if you don't have much notice, get in touch with the airline as soon as you can. Tell the airline what accommodations you need, preferably when you book. Ask for a TSA Passenger Support Specialist as soon as you reach the security line. You can (and should!) do this even if you didn't have time to call TSA Cares. Airlines like advance notice, but, unless you have a large group or require oxygen, most of them don't require more than an hour to provide accommodations like advance boarding and guaranteed seating. Ask the ticketing or gate agents what accommodations are available to you. You deserve to understand all of your options!
Notify every one of the accommodations you need. Even if you called ahead, find a gate agent and tell them you need advance boarding or guaranteed seating together as soon as you reach your gate. Tell the flight attendant about any accommodations you need while on the plane. If you need help getting to a connecting flight, tell the attendant that too. He or she can help make sure the right employee is there when you get off the plane or direct you to the next gate agent who will take care of it.
Have at least one printed copy of your entire itinerary and any help you need. Various airline and airport employees will have an easier time helping you find your way through the airport or getting you to the right people if you have a printed copy of your itinerary to show them.
Become familiar with the airport and parking situation before your trip. This could alleviate the stress of getting lost or confused later on.
Dress to go through TSA. Wear clothes that are comfortable and easy to go through security (e.g. shoes that slip on and off as opposed to boots that need to be laced, pants with elastic waists that don't require belts, no jewelry, etc.)
Consider booking a short practice flight. In some circumstances, individuals and parents have reported success in taking short practice flights to nearby cities. While this is not an option for all, it is a low-risk way to gauge an individuals tolerance of riding in an aircraft. The rental cars available at the airport provide the option of driving home if flying back proves too stressful.
Rehearse the day. Many parents and caregivers have found rehearsing the process of flying to be extremely helpful. If you find a Wings for All or Wings for Autism program in your area, consider participating one or more times. If you don't have the opportunity to participate in a large program, try rehearsing activities such as removing your shoes and going through security, boarding the plane, or deplaning at home. You can also read books, watch videos of different parts of the travel process, and visit airports to watch planes take off and land. For Saturday's Wings for All event, we created a visual schedule, which was helpful for many attendees.