As part of a nationwide movement to create local housing and employment solutions, the mother of a young man on the autism spectrum started Erik's Ranch & Retreats. This past April, the Minnesota retreat opened its doors, and a second location, a Montana ranch, is in the process of fundraising to build a living and working ranch with the guest accommodations run by the adults with autism who live there. They have a $2.7 million capital campaign goal that will build four guest houses, two-member residences that would provide independent living for up to 14 adults with autism, a visitor center, and a riding arena. Located just outside of Minneapolis and the Mall of America, Erik's Retreat offers their bed & breakfast guests and local "voluntourists" transportation, breakfast delivered to their rooms, and specialty tours led by adults with autism. Erik's Retreat employs these individuals while giving them an opportunity to showcase their strengths and abilities for a wage of $14/hr.
The inspiration for starting the retreat was Erik's love of horses. Erik is a non-vocal, autistic adult who needs one-to-one assistance, and is part of a growing team of five tour guides who lead visitors through various fun destinations such as the Commemorative Air Museum, the Walker Art Museum, University of Minnesota Stadium, and the Canterbury Racetrack.
Director Keri Taylor says, "We don't want [adults with autism] just behind the scenes where much of the time they get put … We don't always know what they will do, but we find their strengths and build a job around that."
'Members' at Erik's Retreat are not molded to pre-existing jobs – instead, jobs are structured to suit individual interests and skillsets. This is not just another bed & breakfast – Erik's Retreat in Edina, MN offers person-centered employment options, individualized life planning, planned recreational and social activities, and supportive housing arrangements for adults on the autism spectrum.
Erik's Equestrian Encounter

(MT) takes city folk out to a small farm where Erik demonstrates the elements of horsemanship as an assistant narrates.
Following an interest in her family heritage, 

Mariah

can take you on a one-of-a-kind Irish tour around St. Paul to see the cathedral and learn some Irish phrases at O'Gara Pub, complete with a whiskey tasting and live performance featuring herself and an Irish musician.
Who better to lead an architecture, art, and history tour than 

TJ

 with his impeccable memory and passion for the arts?
Deanette Smith, Director of Programs and mother of a 9-year-old on the spectrum, left her corporate job to join the Erik's Retreat family after enjoying a tour. She participated in her first tour as part of a corporate team-building activity with TJ and Erik as guides. Deanette states, "It was team-building, fun, and clearly built [the guides'] confidence." Though Deanette was particularly inspired given her experience as a mom, her colleague later told her that it was the best team-building event they ever had with off-site managers.
I had the pleasure of staying at the newly renovated Erik's Retreat while visiting Minneapolis. The guest rooms are clean and comfortable, accommodating for even extended stays as each contains a kitchenette. Typically I can be a bit grumpy in the mornings, but when my personal concierge, Sam, brought breakfast to my room, it was almost as good of a welcome to my day as coffee – well, almost …
There is an overwhelming need for more local solutions like Erik's Retreat. They currently have a waitlist of over 180 individuals seeking housing and are still trying to raise money to complete renovations in Minnesota, while also building guest accommodations in Montana.
Next time you are thinking of planning a trip to the Twin Cities, support their efforts and make a reservation to stay at Erik's Retreat. Oh, and don't forget to take a tour or two!
---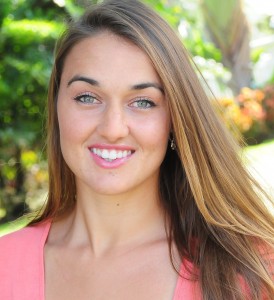 Desi's Desk is a blog post written periodically by Desiree Kameka, Director of Community Education & Advocacy at Madison House Autism Foundation
Desiree's work focuses on researching housing issues, advocating for autistic adults and their issues, and presenting her work at local and national gatherings. She visits many residential communities and social enterprises across the USA and highlights their unique victories and learning curves while sharing stories of residents with autism and other developmental disabilities. Desiree is also the project lead for Madison House's interactive Autism Housing Network, which is currently in BETA testing. Her passion is empowering autistic adults and parents to create a future that is exciting and life-affirming by offering small group consultations for forming projects.