I've always been a little bit different.
What does different mean exactly? I mean, everyone's a little bit kooky in their own special way aren't they? Let me try and elaborate: For my seventeenth birthday party when other girls my age were asking for makeup, the latest apple product, and jewelry, all I wanted more than anything was a dress identical to the dress Princess Anna wears from the Disney movie Frozen. Now, at this stage, I had never heard of cosplaying. I didn't know that there were actually adults that dressed as book characters for fun. I wanted this dress more than anything, and, although my mum was fairly confused as to why, she agreed – and that became my birthday present.
Here's the thing, when I like something, I really, really like that thing. I had an obsession with the movie Mr. Magorium's Wonder Emporium and had to watch it twice a day for a month. I wish I was exaggerating – it's now cut back to once a week! When I first saw Frozen, I fell in love with it (as every child under ten in the entire universe did), and the extravagant, loud and exciting Princess Anna struck me. Finally, a Disney Princess that was awkward, loud, silly, and just a little bit kooky. Can you see why I liked her so much?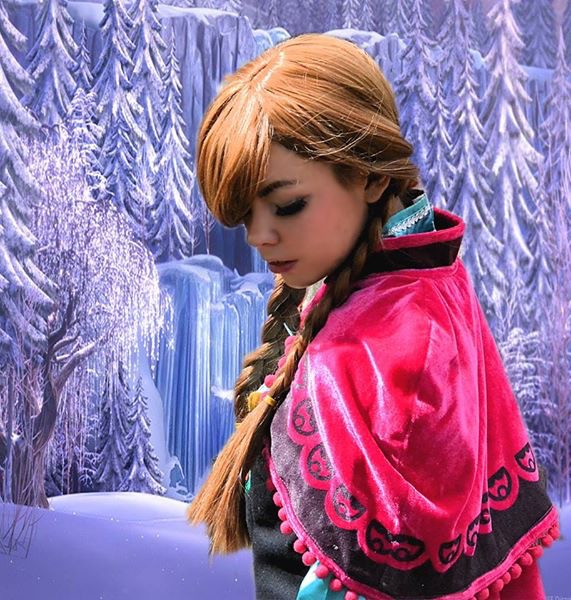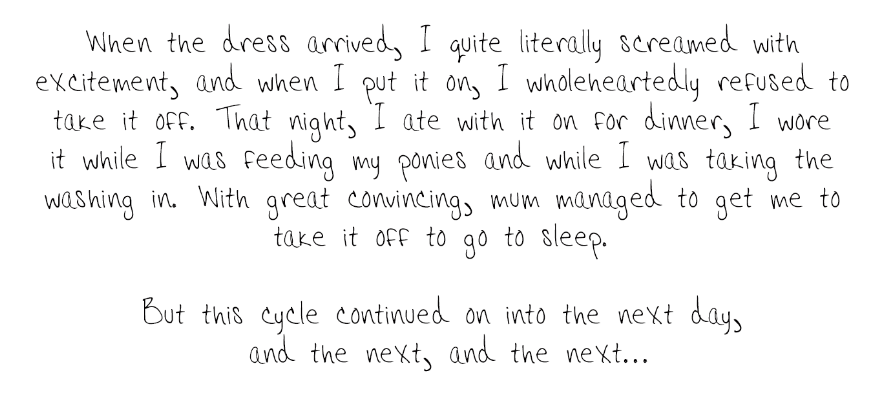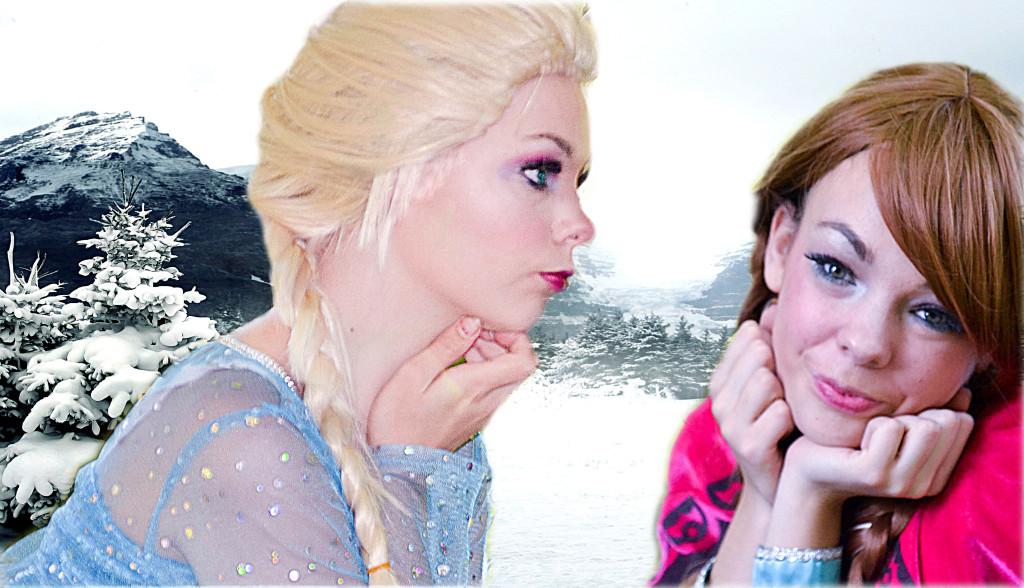 Mum ended up putting some of these photos she'd managed to snap onto Facebook, and word got out.
The disability center I volunteer at twice a week saw these photos, and asked if I could dress up for their big annual fundraising fair. An entire day of wearing my new favorite dress and pretending to be a Disney Princess? How was there any doubt?!
Though something struck me on the day of the fair – I hated going out! How on earth was I meant to walk up to children I've never met before, talk to people I've never met before, and perform in front of people I've never met before?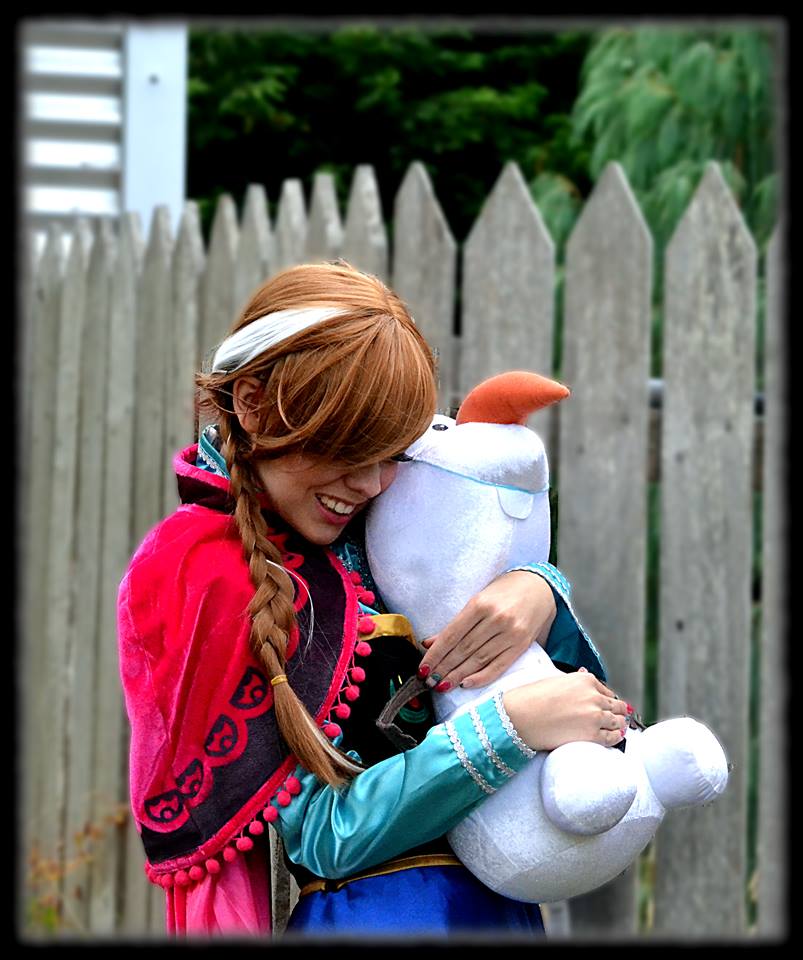 I wasn't 'Chloe-dressed-as-a-princess' I was that princess. I had children screaming with excitement (I can't deal with loud noises), I had parents pushing their children in for photos (small spaces and big crowds don't mix well with me), and you know what? I couldn't care less because I knew Princess Anna wouldn't have minded, and so, I didn't. After that day, I had several phone calls asking if I could do children's parties, and I got more requests for events. I set up a Facebook page, and things went from there!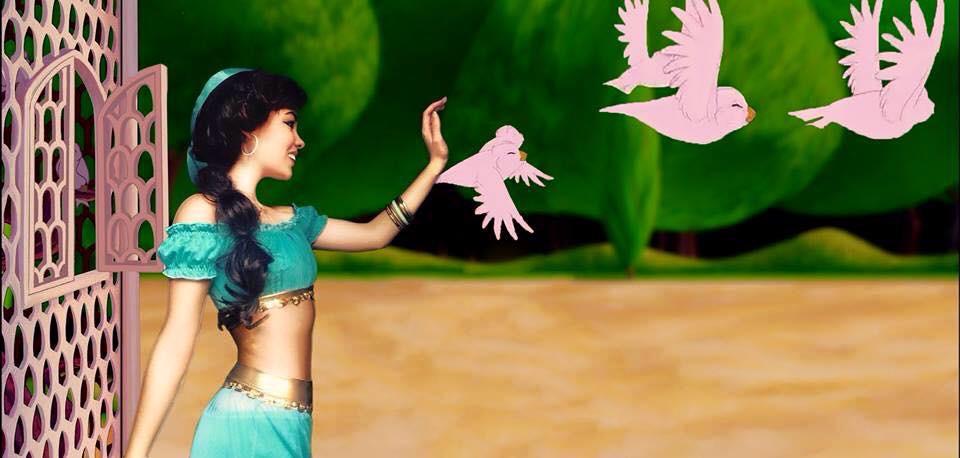 I become so focused on the little girl or boy that I'm with and making them believe with all their heart that I'm 'a real-life princess' that I begin to feel like one. Doing this has slowly begun to seep into my day to day life. Not just in the way I find myself standing, or how I often answer 'Oh, goodness!' or 'How lovely!' but 'princessing' has taught me to be confident in myself, and my confident, exciting, and happy traits reveal themselves a little more after each party or event I do like these characters. I can even answer the phone to my mum now, even if it does start with an 'Oh, my!'