"Let's Get Physical" is a two-part series on the importance of exercise for autistic adults. Stay tuned for Part II.
---
Connecting socially with others is crucial for independence, and many adults with autism struggle in this area. Unfortunately, this lack of socialization can lead to depression, anxiety, and aggression. But did you also know that social challenges can also affect one's relationship with exercise?
A 2015 review of information by Karl Kunzi found that despite the underutilization of exercise as a treatment option, participation in group exercise can be an efficient way for adults with autism to improve their social skills. Autistic adults participating in group exercise were found to experience improvements in self-control, assertiveness, and self-esteem in regard to body image. In the review, Kunzi also praises the security, discipline, and rule-following environment provided by team sports. These factors address problems caused by deficient socialization by creating a structured, integrative environment that fosters social interaction amongst peers. Furthermore, Kunzi found that the team environment provided by group exercise helps individuals interact with peers and find a support system.
David Geslak, a leading researcher and personal trainer for individuals with autism claims that it is important for adults with autism to develop trust between themselves and their trainer. It is essential in encouraging communication between the two. As such, Geslak notes that command-based communication is often ineffective in engaging the client and a more creative approach may be necessary.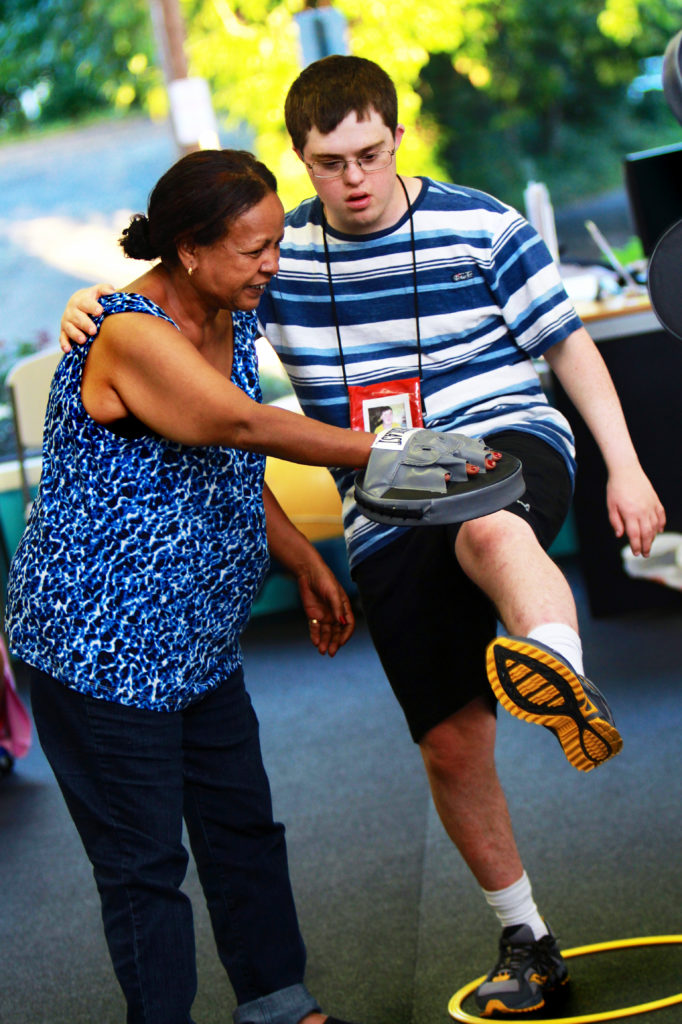 SPIRIT Club, located in Kensington, Maryland, is a life-changing organization that promotes exercise for adults with special needs, including autistic adults. Led by fitness expert, Jared Ciner, SPIRIT Club has revolutionized exercise for adults with autism by providing an essential outlet. Ciner was generous enough to share his insights in motivating his clients to become active through exercise and achieve their fitness goals.
Ciner finds that "genuine, open minded interactions with positive energy and support is the most effective way to connect with and motivate people with autism (and people without autism!) to exercise." Ciner noted the importance of goal-oriented exercise in helping to keep his clients focused: "Leading exercises with direct goals is very motivating and helpful when working with people with and without autism. Knowing exactly what time we are trying to beat or how many repetitions we have left is extremely helpful and motivating!" Creativity is also an integral aspect of exercise, with Ciner noting, "It is important that members understand why they are practicing certain exercises and feel they have the freedom to express themselves through leadership, variety, and social opportunities."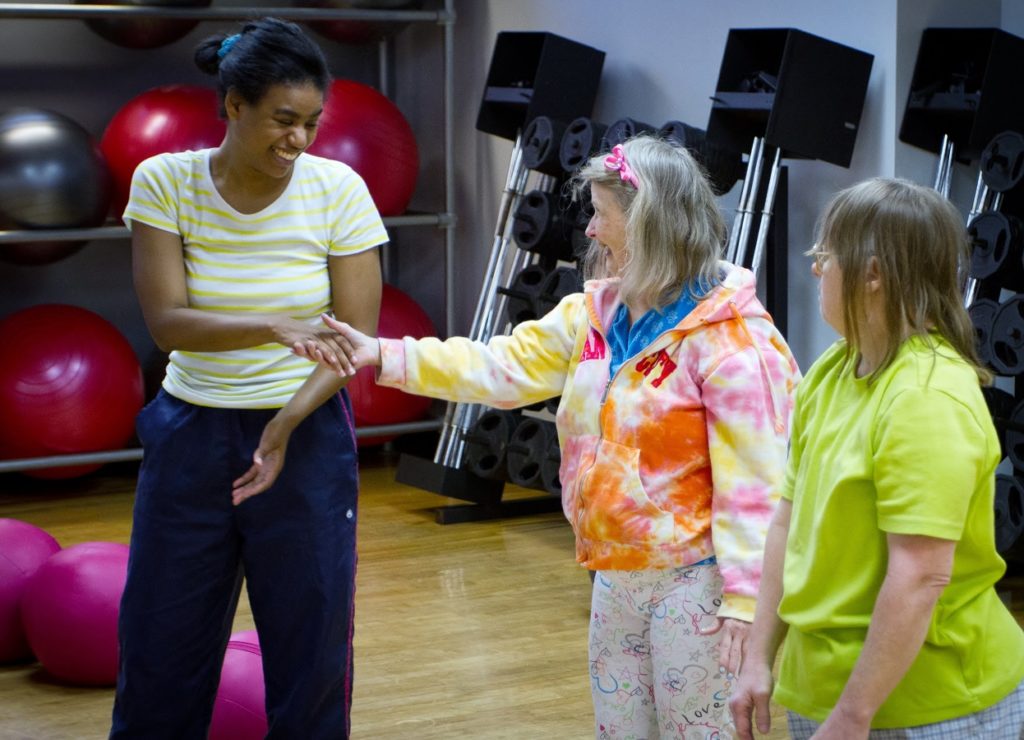 The social opportunities that Ciner mentions are especially significant, as "there is tremendous value when a person is able to increase their fitness levels as well as their comfort in social settings." Perhaps the most important information that Ciner shared is what it takes to be successful outside of the gym: "Nutrition is an essential way to practice healthy living beyond exercise. Our programs provide weekly handouts that teach exercises, nutrition tips, and health tips that can be practiced at home on a daily basis." Ciner's insights into helping autistic adults exercise and achieve wellness are evident in the motivation, creative and social outlet, and nutritional support that the SPIRIT Club provides. Watch the following video by Voice of America that captures SPIRIT Club in action!
---
References
Geslak, D. S. (2016). Exercise, Autism, and New Possibilities. Palaestra, 30(2), 32-36.
LaLonde, K. B., MacNeill, B. R., Eversole, L. W., Ragotzy, S. P., & Poling, A. (2014). Increasing physical activity in young adults with autism spectrum disorders. Research In Autism Spectrum Disorders, 81679-1684. doi:10.1016/j.rasd.2014.09.001
Kunzi, K. (2015). Improving Social Skills of Adults With Autism Spectrum Disorder Through Physical Activity, Sports, and Games: A Review of the Literature. Adultspan Journal, 14(2), 100-113. doi:10.1002/adsp.12008
---
AUTHOR
Jason Wolf
RESEARCH INTERN
MADISON HOUSE AUTISM FOUNDATION
Jason is currently a senior at Towson University, where he studies Political Science and English. Outside of his studies, he is passionate about athletics and exercising with his friends.