A sister's reflection on her 19-year-old brother's uncertain future
---

This isn't news, my family has been aware of this for years, but it gets scarier and scarier the closer we get. I'm not talking about an actual cliff—that might actually be less terrifying. I'm talking about the services cliff, the point at which young adults with autism are deemed too old to attend school and are thrust into the "real world." No more planned activities, no more school bus, no more staff, and no more classmates. My family dreads the cliff because of my not-so-little little brother, Drew. He turned 19 last month, meaning he has just two years of school left. Incidentally, two years is also the age difference between us.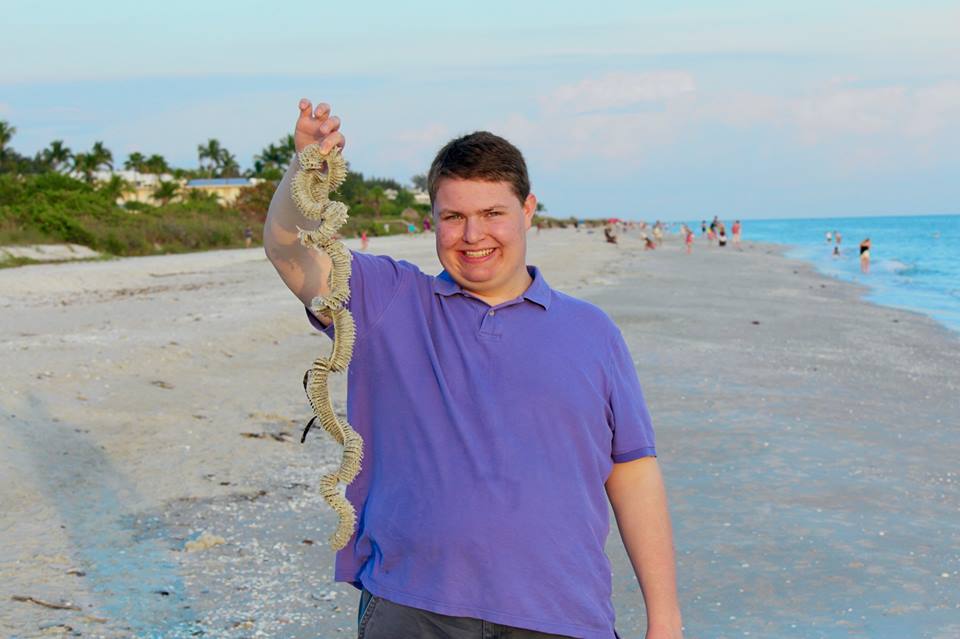 Like many teenagers with autism, Drew has an obsession: ceiling fans. He knows all about different models: he talks about them, he draws them, he even makes them out of playdoh sometimes. He's been in control of the fan in the living room for so long the rest of us have forgotten how to use it. He also likes streetlights and walk/don't walk signs and covers his walls in crayon drawings of them. Like all teenagers with autism, Drew has problems communicating with the people around him.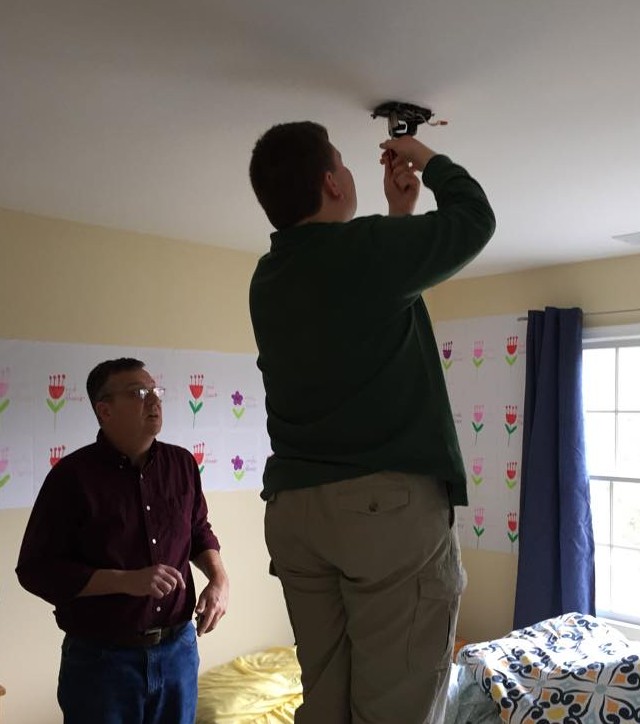 Unlike many teenagers with autism, Drew is also deaf. Apart from a failed attempt to get him to use hearing aids as a toddler, he has never had any hearing at all. Drew communicates entirely in ASL and goes to a school for the deaf. So, as if autism didn't make communication difficult enough, communication around hearing people requires even more effort (writing things down, asking someone to interpret, etc.), effort he rarely can give. On the one hand, this means that he doesn't get overwhelmed by noises or people trying to talk to him. On the other much more depressing hand, this means that people often don't attempt to communicate with him at all.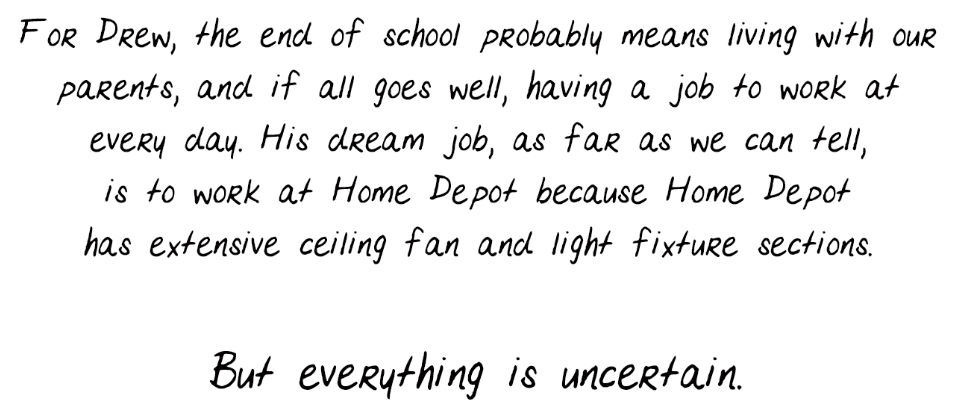 It's going to be fairly difficult for him to get a job anywhere, particularly in a place with a large deaf population where communicating with people would be a little easier for him. He also needs some sense of community, something my parents alone can't provide. Because as if losing staff and services wasn't enough, in two years he's also going to lose the opportunity to see his friends every day.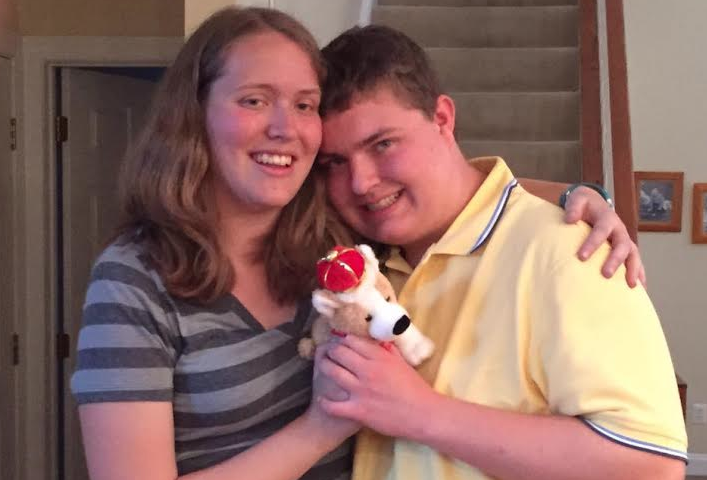 Drew turned 19 the day before I started my internship at Madison House. His birthdays are always jarring to me, mainly because I still think of him as my tiny little brother, but also because in recent years I've thought about what I was doing at his age. On his 19th birthday, I couldn't help but think of how I spent my 19th birthday: surrounded by friends in my freshman year dorm freaking out about a campus-wide power outage and running around in the first few inches of Ohio snow. I asked for a new laptop case and more sweaters (Ohio is cold!). Drew spent his 19th birthday with my family. He wanted to have his birthday dinner at Chili's and asked for mass quantities of playdoh. Since we moved here 11 years ago, Drew has been able to have friends at his birthday once or twice. We live far away from his school, so it's hard for parents to transport their kids anywhere near us. But, for the moment, that's okay because right now he still sees them every school day and still has the option of going to football games and other extracurricular events at his school.

When it comes down to it, my needs are pretty standard and easy to fulfill. I could live just about anywhere. Drew has so many different needs (job needs, care needs, etc.) and finding a place that fulfills all of those needs and my parents' needs as they age is going to be incredibly hard. There just aren't many options around that will work for him.
Drew isn't ever going to be Temple Grandin; he's never going to get up in front of people and talk about what it means to have autism. I'm not even sure he has any grasp at all on what autism is or that he has it. While people are becoming more and more aware of issues facing adults with autism, too often we only hear about the high-functioning end of the spectrum. But we need to shed equal light on all parts of the spectrum and help educate the public about those who can't educate the public themselves. That's why I wanted to spend my summer interning at Madison House.
Every day I spend working at Madison House reminds me just how important having a community is going to be for Drew and makes me realize just how difficult it's going to be to find him a community where he fits in. I've known for some time now that we can't expect to get much help from official outlets and that my family and others like us are going to have to create a future for Drew and young adults like him.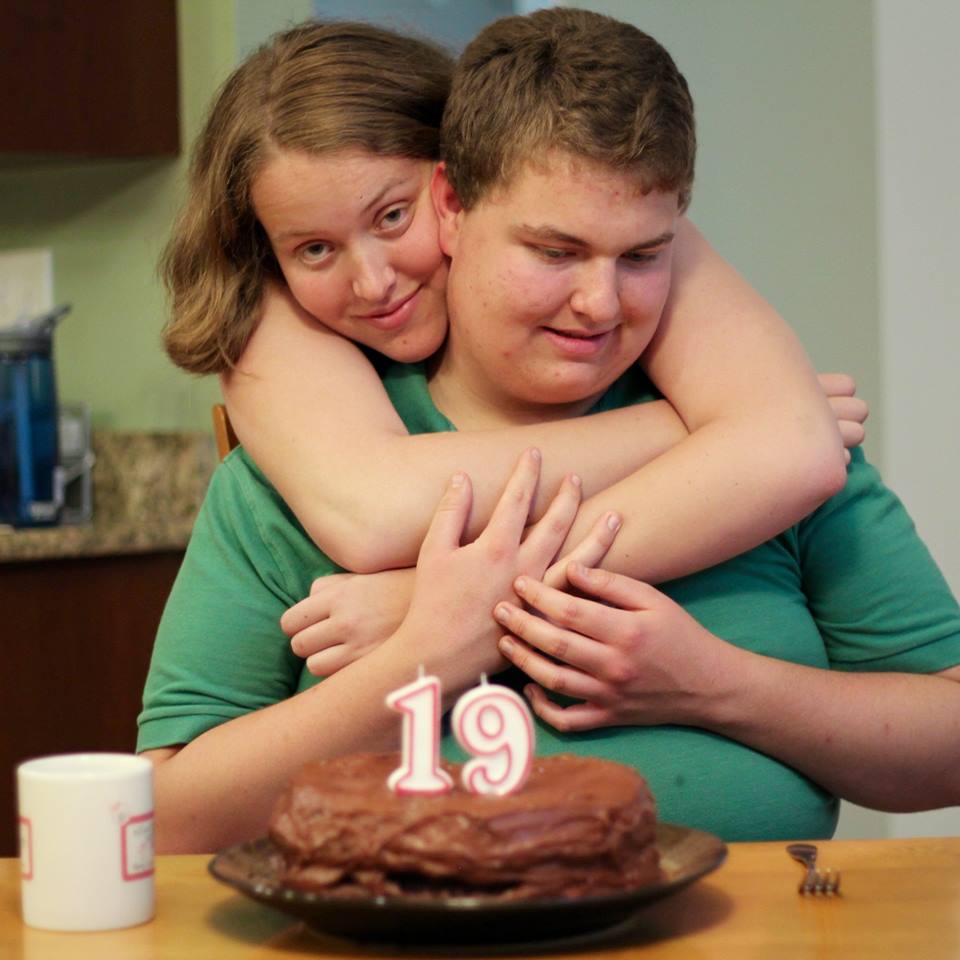 About the Author

Claire Smith, Web Intern at Madison House Autism Foundation
Claire Smith is a senior at Kenyon College in Ohio working towards a degree in English. She attended Rockville High School where she was president of its Best Buddies chapter and buddies with Madison. She hopes to have a career in writing and editing and over the past few years has contributed articles to Escalating Registers and Geek Insider.