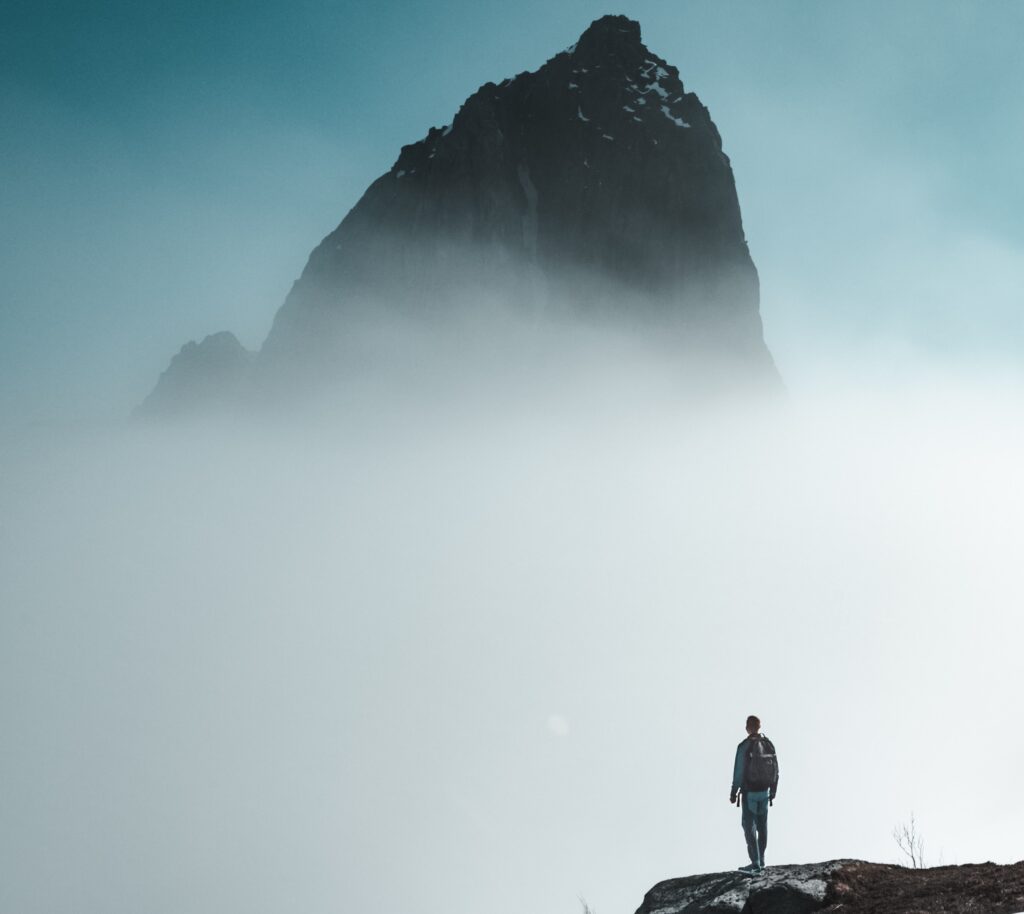 Trigger Warning: violence, verbal and physical abuse, attempted suicide
You broadly hear about how those with disabilities face barriers, but you never truly start to see it unless you read their stories. These stories can bring hope and validation. They can bring awareness and change. This story is about Maverick Crawford, an African-American born into a crime-ridden neighborhood. He faced extreme hardship from a young age due to both his surroundings and disabilities.
Barrier After Barrier
"The community had no enrichment programs for the youth, health centers, healthy stores, . . . good schools or anything positive for the children. Most of the youth were raised by single parent mothers," shares Maverick. There weren't many positive role models, and there was also stigma against seeking help for mental health. This stigma increased Maverick's struggle. He had multiple physical and mental challenges and never felt like he fit in. At an early age he was diagnosed with severe speech impediment, developmental disability, language/auditory/motor/sensory processing disorders, dysgraphia (which causes incoherent writing), seizure disorder, anxiety, and depression. As if that wasn't enough, he also had a defect known as Tongue Tie. This made it hard for him to keep food down. He was able to eventually get surgery, but it was very painful. Due to these multiple challenges, Maverick always sat alone and avoided engaging with others. He didn't talk to avoid embarrassment from his speech impediment. Other kids often made fun of him for it. Schoolmates also called him horrible names due to his disabilities.
Maverick received an autism diagnosis at age 6. He remarks that "the doctors told my mother that, 'Your son [will] be institutionalized and never attend college, never finish high school, never drive, never live independently, never have a job, never be married, never have a community, and his condition will never improve. Your son will be a couch potato and live with you until he dies because there is no hope for him.'" He was treated as if this was indeed the case.
No Support at School
Maverick's school environment was just as bad if not worse. He was frequently abused with physical punishment when he didn't act "normal." He was also frequently locked in a dark closet, often only being let out during lunch time. Many of his teachers told him that he "would never amount to anything" and that he was "stupid." Sometimes this was said in front of the class. He never received support for understanding his homework either. He shares that one time he was left in a locked classroom while he was sleeping. Everyone else had been dismissed. He became very scared after noticing he was locked in, which prompted a seizure. Maverick had been holding a red crayon, so crayon marks got all over the wall and floor as he was shaking. The teacher eventually came and noticed. She furiously "grabbed [his] ear and dragged" him to the principal's office. He never received the emergency care or support he needed.
"I began to become depressed and suicidal because the doctors told me I was worthless, the teacher hated me, the students bullied me, the community I lived in did not believe in mental illness or therapy, and my family members had no high hopes for me at all. Even though I was in a therapy session for many different issues I had, I was told by many people that I was [being] lazy, retarded and acting white . . . I had low self-esteem, did not understand cues in social settings, a black man with no father, and nobody that ever believed in me," recounts Maverick.
A New Yet Familiar Road
Maverick finally had a glimpse of hope at age 16. His half-brother took him in and became a positive influence. At some point, however, his attitude toward Maverick and his disabilities shifted. The environment became toxic. He was verbally abused and violently beaten. Sometimes he was even compared to other successful autistic individuals. At age 19, Maverick worked up the courage to leave. He faced more violence on his way out and was told he was "worthless."
He slept outside night after night, getting infections from living outdoors. Eventually Maverick found a homeless shelter. It was here that he decided to attempt suicide, but he was rescued by emergency services. After that attempt, he pleaded with doctors to give him lethal doses of medicine. When that did not work, he decided to turn his life around. "Since all my plans of suicide failed, I [thought] for a second maybe I can do something with my life."
This new path still was not easy, however. Maverick faced a lot of barriers on the road to a better life. "Every time I had an ambitious goal or some positive aspiration, I was quickly ridiculed, rebuked, and discouraged from many people just because I had autism," he shares.
New Beginnings
Despite the negativity around him and the lack of mentors or tools for preparation, he made his way through college. "No one taught me how to study, prep for college, or do anything to help [me] be successful in college. I was not the popular kid in school, not the smartest kid in school, and was denied by many scholars and scholarship opportunities . . . I had to work hard to open my doors because no one was going to be opening [them] to me," states Maverick.
His determination brought him from low grades and near-expulsion status to graduating cum laude. He was selected as "Most Outstanding Student" out of 1500 other students. He graduated with a bachelor's degree in Criminal Justice and Public Administration with a minor in Civic Engagement.
Maverick wants to inspire others who may face similar challenges. Since graduation he has worked with several organizations that create positive change. Governor Greg Abbott of Texas appointed Maverick to serve on the Texas Council for Developmental Disabilities soon after he finished college. He also serves as a board member for the Autism Society of Texas. He also published a book where you can read more of his story, called Overcoming the Odds: My Journey to Finding Personal Strength and Triumph. "I want to help, support, and inspire others on the autism spectrum to not give up or lose hope no matter what you are going through. Keep pushing, keep striving, keep persevering to the end there will be a greater reward. Always be proud of your autism because you are unique and special in your way, no matter what any doctor, parent, students, siblings, or anybody tells you," offers Maverick.
How You Can Support
Individuals like Maverick deserve validation and tailored support. From education to the workplace, many autistic adults face tall barriers. These are barriers that neurotypical individuals often do not have to face. And some of these barriers are even more pronounced if they are a racial or other minority. Many have built an incredible resilience and found success despite these barriers, but there are also many whose paths are still blocked. There are also many who are successful but still face challenges every day. Each individual is unique and you may or may not be able to see the struggles they face or the abilities they have. Educate yourself, and seek out their voices and perspectives. Find ways to build inclusion and support in your own community.
---
Please note that we try to respect the diversity of preferences from advocates on the autism spectrum. We therefore use identity-first language (autistic individual) and person-first language (person with autism) interchangeably.
Read more about Madison House Autism Foundation and our current projects.