Back to school has always been one of my favorite times of year (I'm a nerd, I know). As we enter the final stretch of summer, students of all ages are getting ready to head back to pencils and books. That includes both me and Drew, my deaf and autistic little brother. Entering my last year of undergrad, I'm painfully aware that this is my last summer vacation and this will be my last back to school. Drew has one more summer left after this one, which as I wrote about before, is frightening.
Summertime Blues
I say back to school is one of my favorite times because no matter what age I am there always comes a point where I am sick of summer. Don't get me wrong, I love having a break and a change of routine for at least a few weeks. In elementary, middle, and high school it was about late July or early August that I started to miss seeing my friends all the time and having the structure of the school day to prevent boredom from taking over. Since I got to college, I start missing my college friends and want to go back about two weeks after summer starts, but I have work and friends from high school to fill up my time.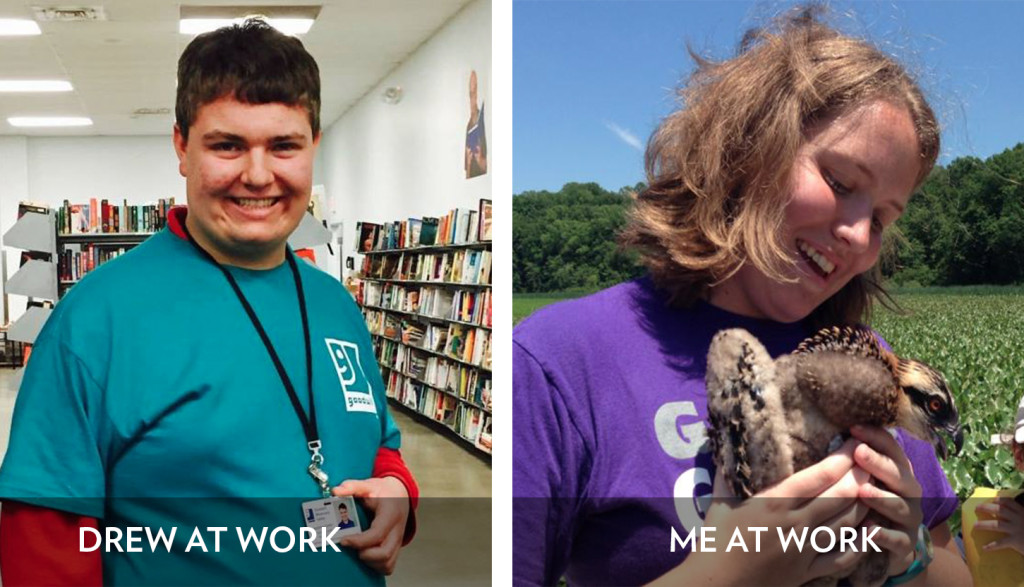 It's hard to say what Drew's thoughts on summer are. If you ask him (in sign language, of course) if he likes summer or school better, he'll say summer. With Drew, we're rarely sure whether he is actually telling you what he thinks or is picking an answer quickly so you'll stop communicating with him. That said, he definitely does enjoy summer, at least for a while, but sometimes he does seem bored. He likes school too; he gets excited about seeing his teachers and going to work and seeing his classmates.
A Summer's Day
The problem with summer is that, except for the one week where he goes to a summer camp for the deaf, he is stuck in a communication drought. He generally only has me, my dad, and my mom to talk to for three months.
Drew's summer schedule (in his own handwriting) looks something like this: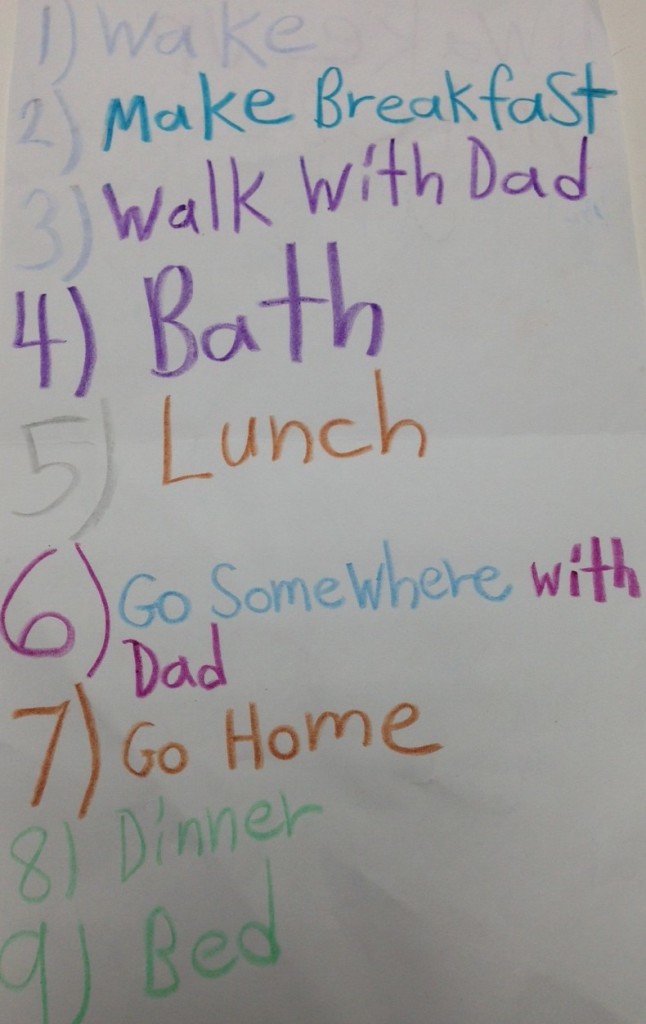 My summer schedule is built around work, preparing to go back to college, and spending time with my friends from high school. I have a very social schedule; I even exercise with other people. I talk to someone outside of my family everyday like most people our age do. Drew does not. My average day looks like this: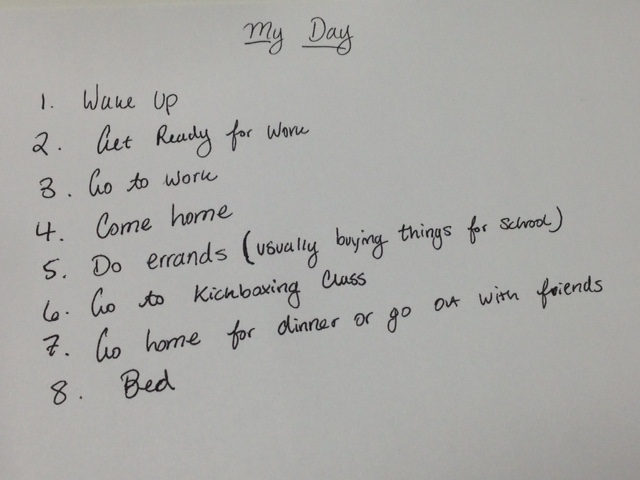 Back to School Rituals
We also prepare to go back to school very differently. Packing for college means that I have an extensive back-to-school process. I start packing about two weeks in advance. I shop for new clothes and supplies, replace everything that broke last year, and then spend a lot of time trying to figure out which textbooks are cheaper to buy in my area than from the campus bookstore (generally that's all of them). This year I'll have an apartment with a kitchen so I've been gathering kitchen utensils and recipes and coordinating buying dishes with the other people in my apartment. I gradually pack all these items until all my suitcases are full and I start to question whether it will all fit in my room. I'm usually the first one to leave, so I try to pack in one more get-together with my high school friends before I head off.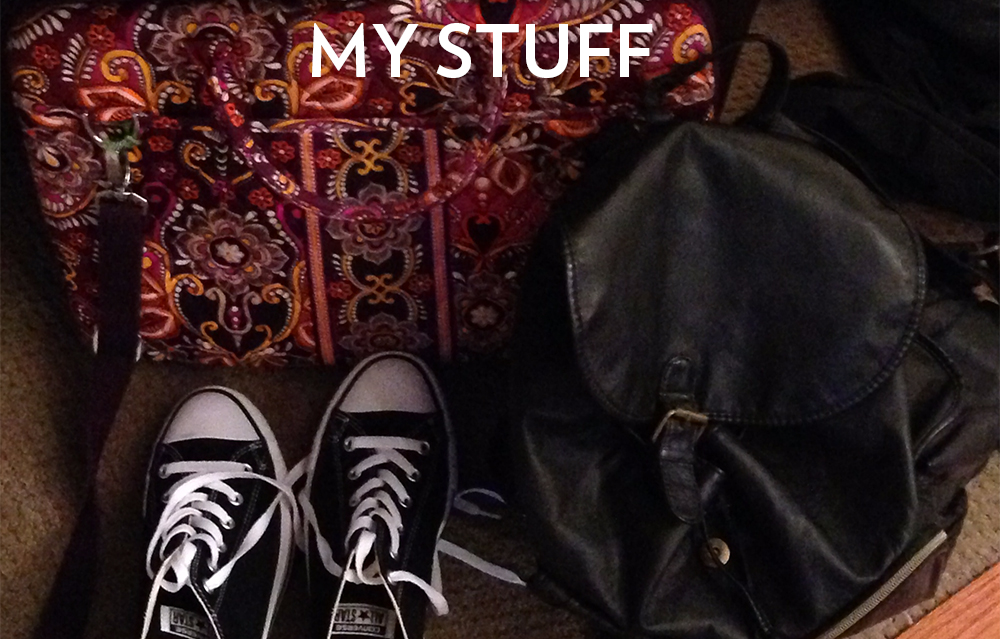 Drew's back to school ritual is more like a 12-year-old's than a 19-year-old's. He seems to be ready days, if not weeks, in advance. He normally goes to Target with my mom and gets either a new backpack or a new lunchbox along with a few new shirts and some pants. One of my parents takes him to get new school supplies, usually including a giant pack of pencils that he sharpens all at once. Days before, he makes a peanut butter and jelly sandwich using about five spoons (yes, spoons, not spoonfuls) for each ingredient (many of which only make it to his mouth and never reach the sandwich) and puts it in the freezer. The night before school starts, he takes his sandwich out and packs the rest of his lunch.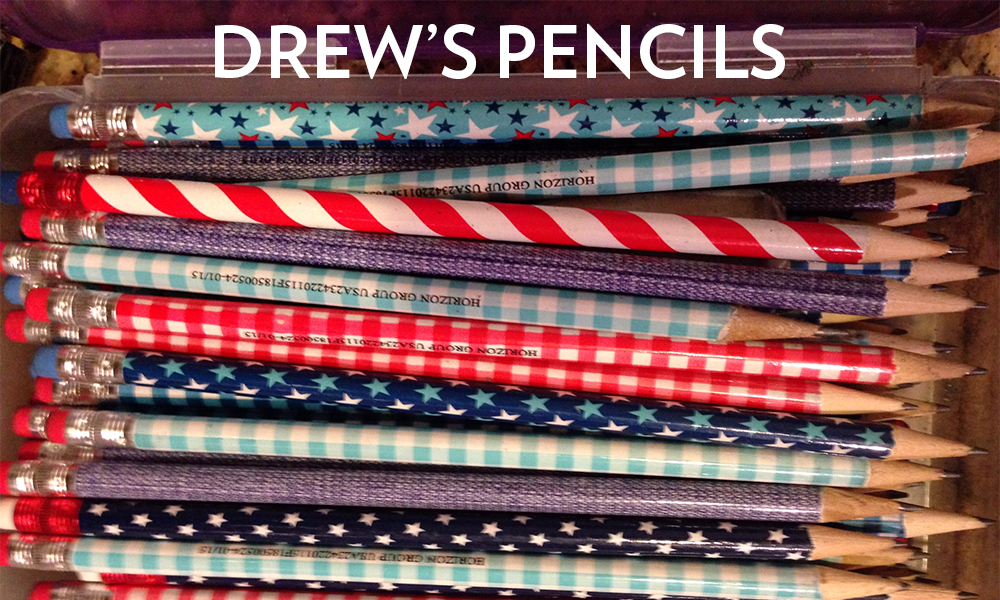 Heading Out
When it's finally time to go to school, I wake up early and pack all of those suitcases and bags and bins into the car, which usually turns into the world's most boring game of Tetris. Then I say goodbye to Drew and my parents and start the 7-hour drive to Ohio. I move in that afternoon and have one day to settle in before class starts. 
On his first day of school, my parents wake Drew up, and he makes his breakfast. He's generally packed his lunch and his school supplies beforehand so all he has to do is eat and get dressed. My dad drives him to his school which is about 30-45 minutes away. He sees his teachers and his classmates, learns life skills, and goes to work. At the end of the day, he takes the school bus back home, which takes about an hour.
My stay-at-home Dad then celebrates having the house all to himself in the afternoons again.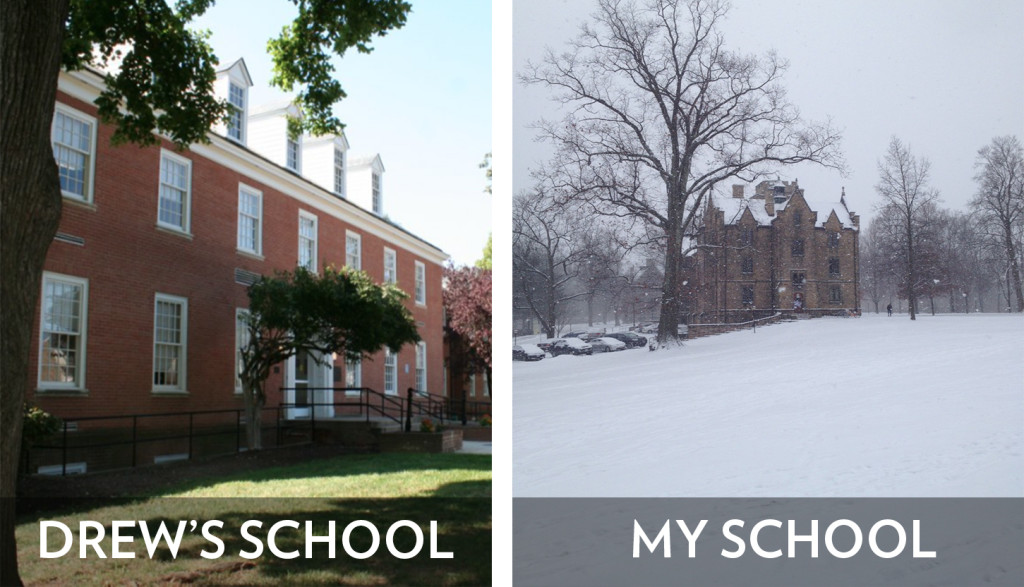 Great Responsibility
For me, the transition back to school is simply a switch from one community to another. Both allow me to be productive, social, and have control over my life. I am in control of what I go back with, when I go back and how I go back. I'm in charge of buying myself the materials I need and deciding what I don't need. I'm responsible for communicating with the people I'm going to live with, so we don't end up with 16 bowls and no forks. I'm in charge of getting myself moved in in time to start class.
All Drew really needs to do is pack a lunch and get on the school bus, which is the perfect amount of responsibility for him. He likes to have as much control over his life as he can but can't handle as much as your average 19-year-old. For Drew, this transition is a transition back to community. He can spend most of his day away from the three family members he's been talking to all summer and back to a world where everybody speaks his language (or rather signs it).
I don't mean to imply that Drew is a sad, lonely teenager who never talks to anyone. Honestly, he's one of the happiest people I know. He's happier in his own head than most people are at a party. His summer, like his school year, is full of smiles and laughter. Sometimes if he doesn't think you're looking, you can catch him signing to himself and giggling.
But that doesn't mean he can live without community. He can live with a limited community for three months just fine, but then he goes back and his day-to-day life changes. This year he ages out of summer camp. Two years from now, every day is going to be summer vacation for Drew.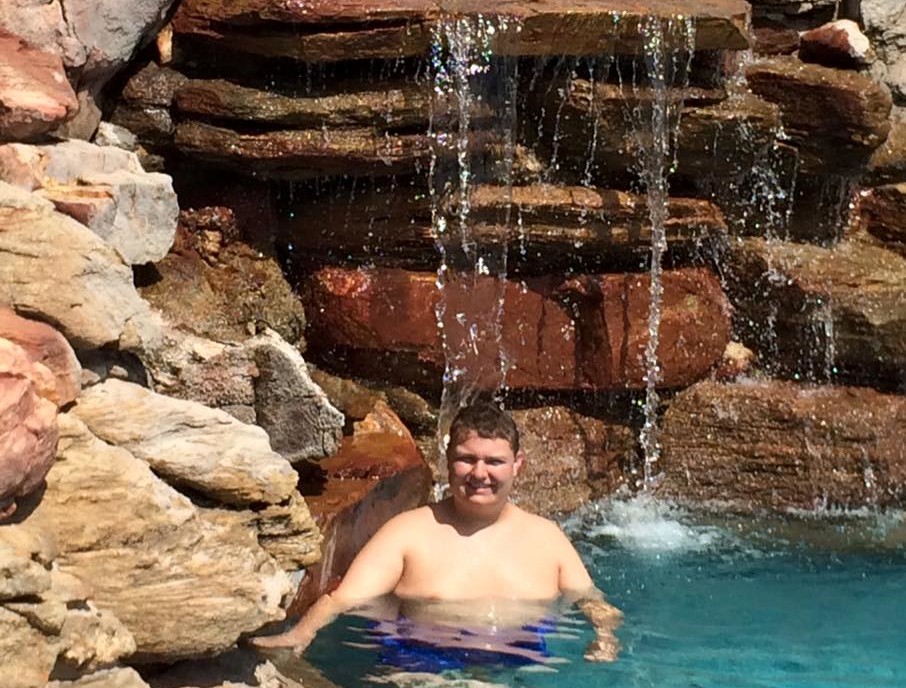 About the Author

Claire Smith, Web Intern at Madison House Autism Foundation
Claire Smith is a senior at Kenyon College in Ohio working towards a degree in English. She attended Rockville High School where she was president of its Best Buddies chapter and buddies with Madison. She hopes to have a career writing and editing and over the past few years has contributed articles to Escalating Registers and Geek Insider.