Lori Linderman's love of creating art began as a young child. She recalls memories of her early school years and how she looked forward to her drawing classes at school. Her classes were fun, she enjoyed the assignments, and she was able to create what was in her heart. Lori liked the idea of taking an assignment and thinking about how her creation could tell a story.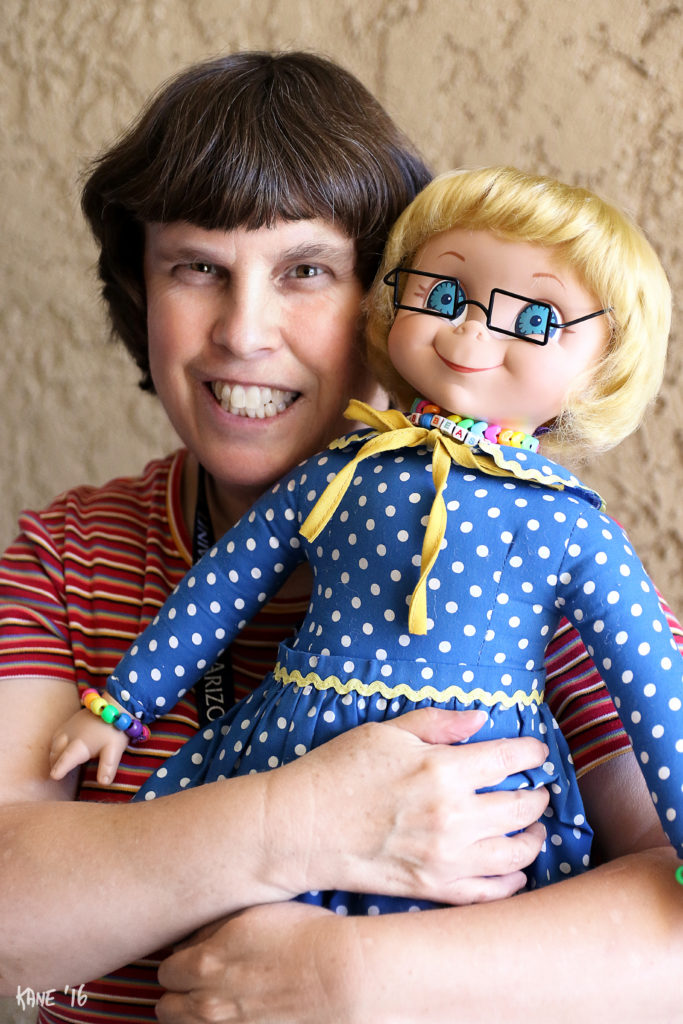 At Rainbow Acres, a residential Christian Community that serves adults with disabilities, Lori is able to continue her art education under the direction of artists Michael Redhawk and Marlys Mallet, who teach the Fine Arts Program. As for therapeutic advantages, Lori likes to learn the different mediums used to create art along with learning paint brush technique – the eye and mind directing her hands to create. She gains satisfaction in knowing that she took her time, was patient, and used different techniques to create her fine art paintings, which have been sold to many visitors at Rainbow Acres. Lori likes the recognition of a well-done masterpiece.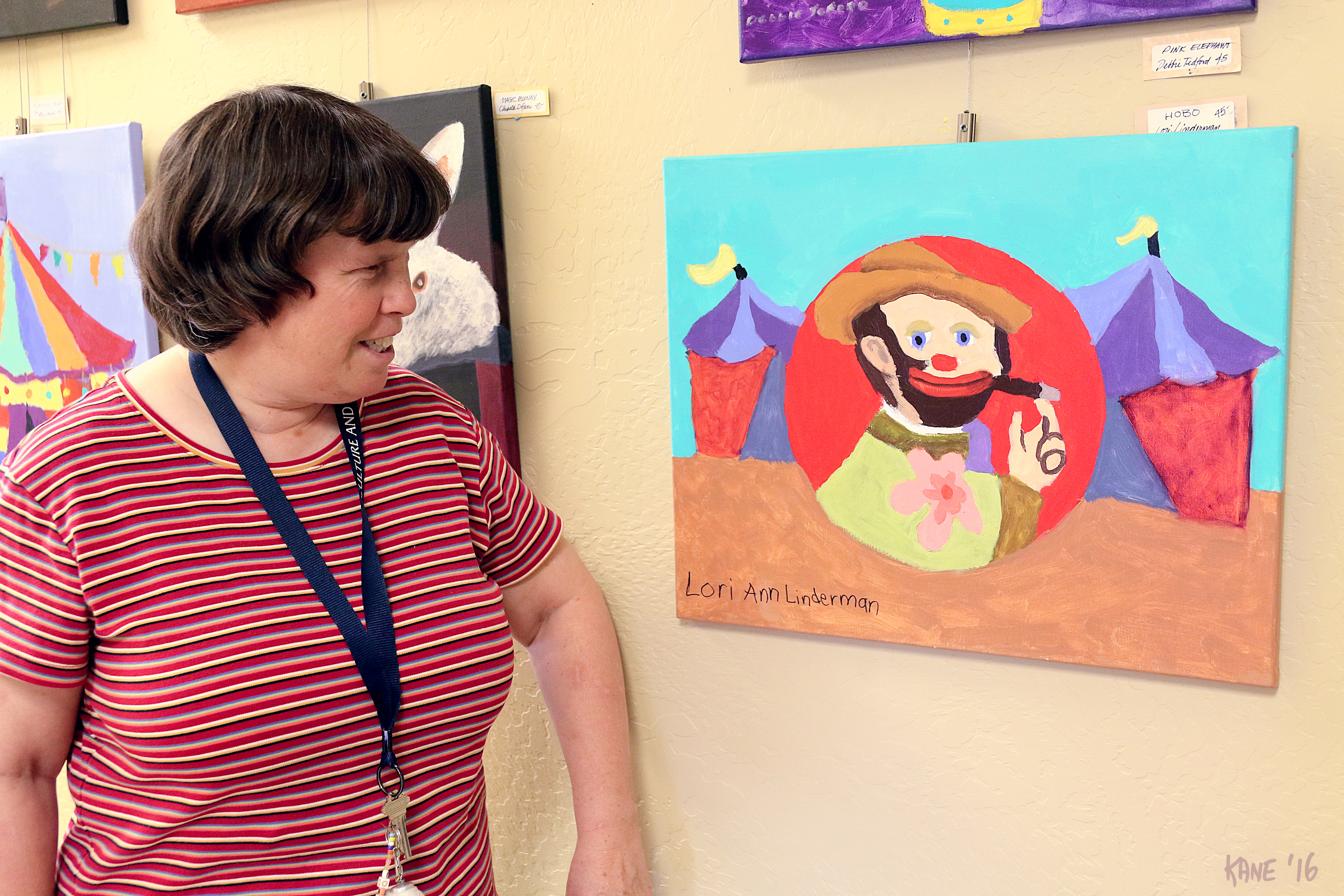 Lori's biggest challenge – that affects all artists – is the desire to paint with continued skill, to tell a story and to have people enjoy her paintings. Art is a personal connection to the viewer and when a person connects to Lori's painting, she knows she has done well. She touched a person's heart.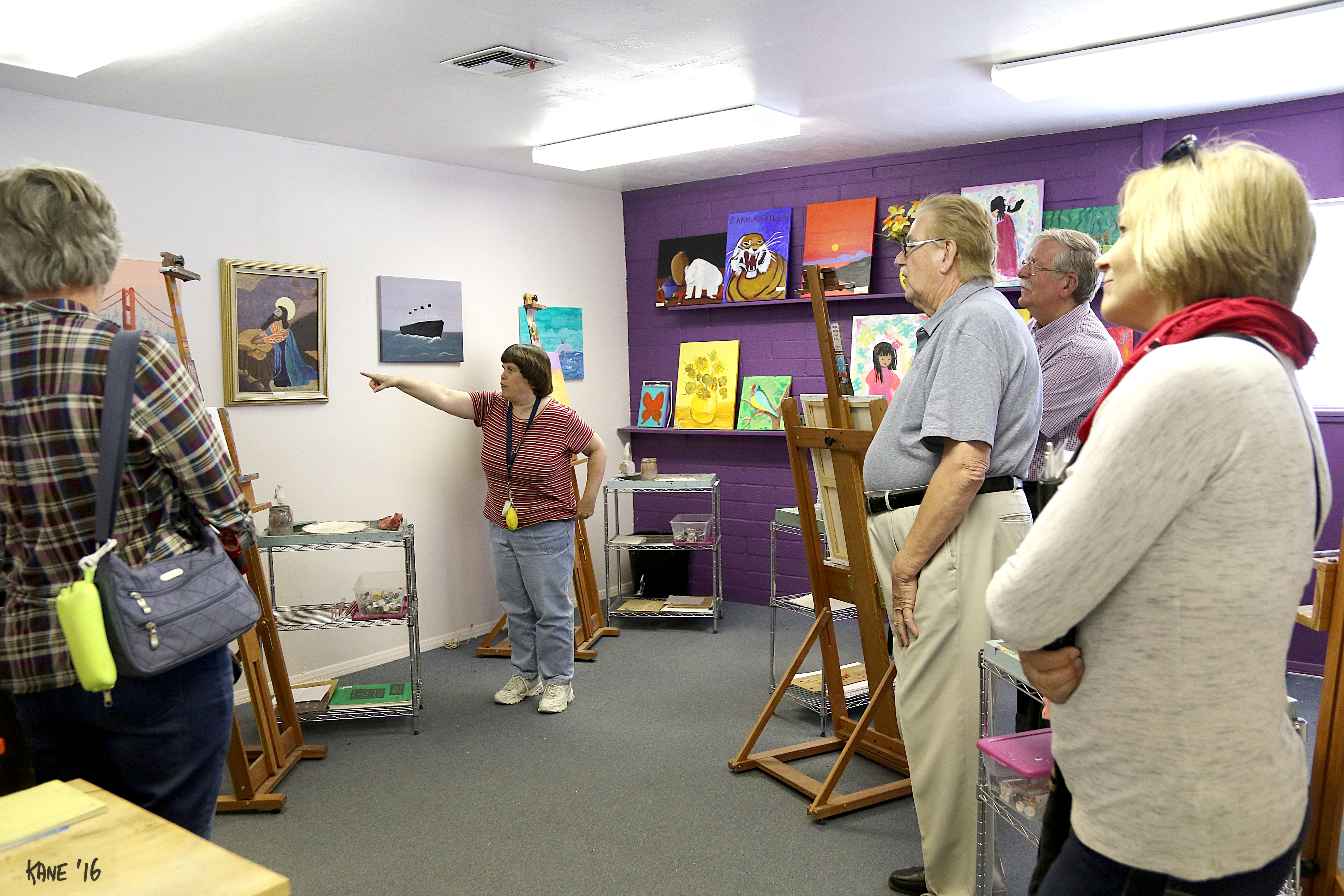 Lori is currently working on an acrylic painting of Jesus and likes to paint a variety of different topics such as flowers, animals, a self-portrait, the activity of a circus and more. One of her paintings of a tropical home setting (pictured below) was commissioned for the Oikos House Project, a brand new home on the Rainbow Acres property.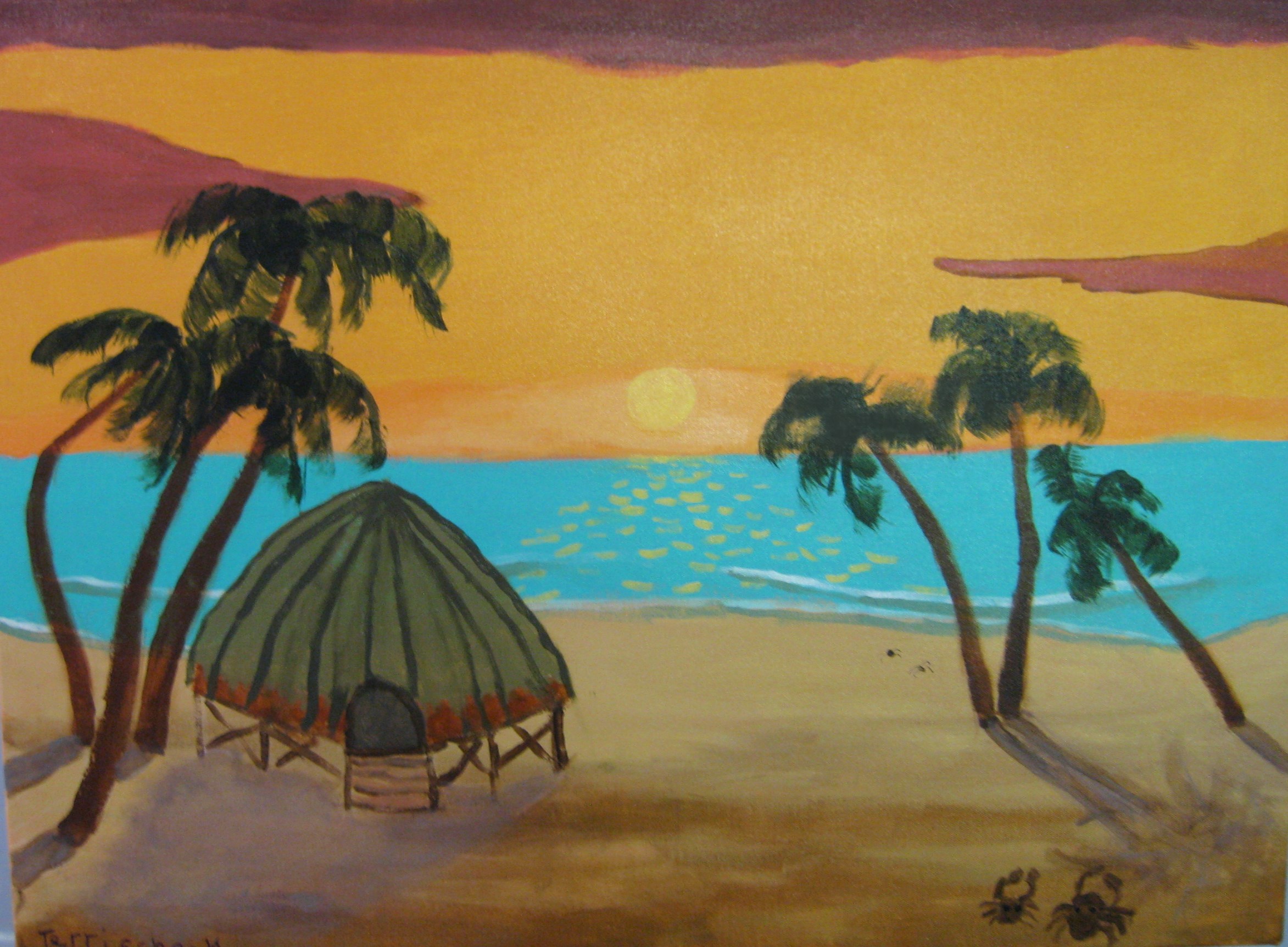 Lori's other interests are Special Olympics in which she competes in Bocce, Track & Field, and Golf. She enjoys Word Search puzzles, and enjoys watching the TV series Family Affair with her cherished doll, Mrs. Beasley.
---
Written by guest author from Rainbow Acres, Adele O'Connor-Vernier; Edited by Shannon Doty