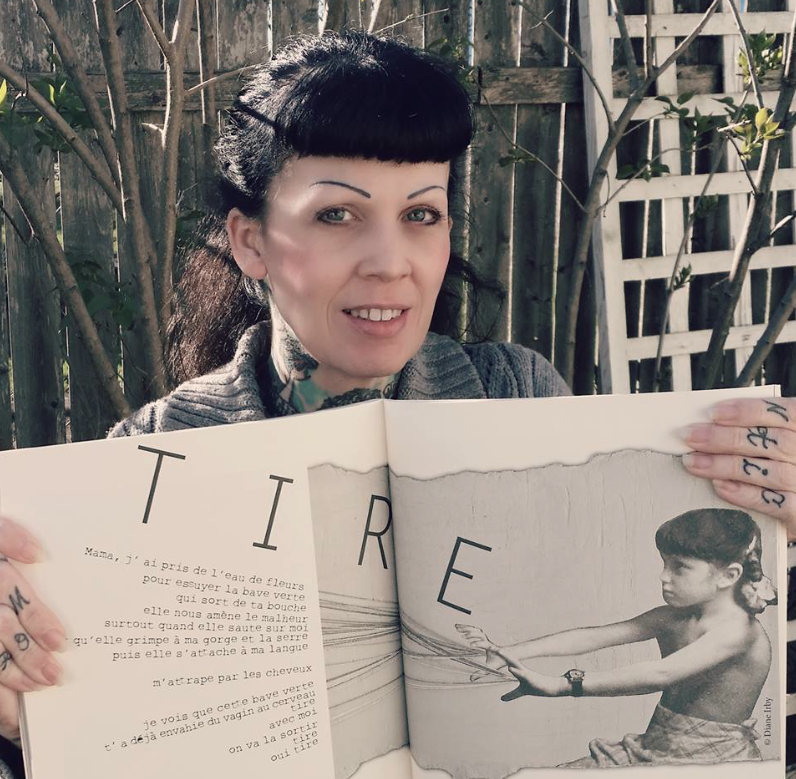 Diane Irby is a multidisciplinary artist, autism advocate, and well-known curator who is very active within and dedicated to the Detroit Art Community, where she currently resides and expresses herself. Her artwork can be found in collections and galleries throughout the U.S. and across the globe. She is well sought after for her work as an artistic portrait photographer and has been featured in numerous art publications. She was named Best Local Artist 2014 – Metro Times Best of Detroit.
Diane's aesthetic is often a mix of antiquated imagery and colors. In her photography and mixed media works, she brings to light the beauty in sadness, nostalgia, solitude, longing, and decay. She takes a special interest in using genuine ephemera and materials, many of which come directly from abandoned locations and antique auctions, adding another level of authenticity to the emotions evoked by the work.
View a selection of work along with quotes from Diane Irby below.
You can find even more of Diane's work here.