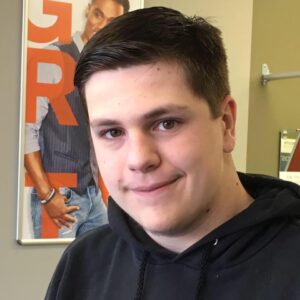 JACKSON URWICK is an incredibly gifted young artist. Despite being diagnosed with autism, his dreams and aspirations to become a commissioned artist have become fulfilled. His passion is bringing his imagination to life through his artwork, which has developed into people hiring him to create original pieces from various genres. He is also very proud to have expanded his commissioned work to illustrating children's books.
For years, Jackson has drawn intricate sketches of his imaginary world. In this world, he calls himself "Jackson the Human". Occasionally this persona will flow over into his artistic creations and is evident in his signature, JTH.
He encourages other kids to find something they love to do, and run with it
Today Jackson lives at his home in North Carolina with his parents, his sister Emily, and two dogs, Dash and Bo, and continues to happily spend countless hours each day drawing.
Follow Jason on Facebook and check out his artwork at Fine Art America.
Selected Work