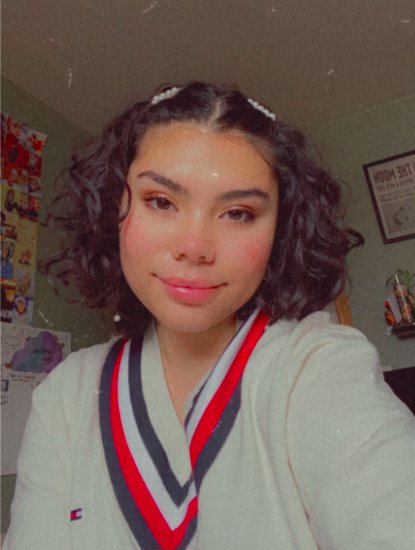 Artist Giselle Pritzlaff reflects, "As an artist I take big interests in religions, nature and anime. The aesthetics of all of them are often worked into my art. Specifically something that incorporates all of these things is the anime Death Note which has been my special interest since 7th grade. Before I realized I was autistic I thought something was wrong with me to be so obsessed with something and to find comfort in it. The ideals, the characters and aesthetics of Death Note are things I try to incorporate into my art. 
My work here named Namara is something I have been working on for awhile. She is a part of a universe that I am creating that consists of Goddesses of the new world. Namara represents so much to me, women of color, astronomy, divine feminine, etc.
I want people to know that I am an intersectional person that wants to convey beauty by representing the unrepresented in society and that the unrepresented motivate me a great deal."
Contact Giselle: [email protected]
Selected Artwork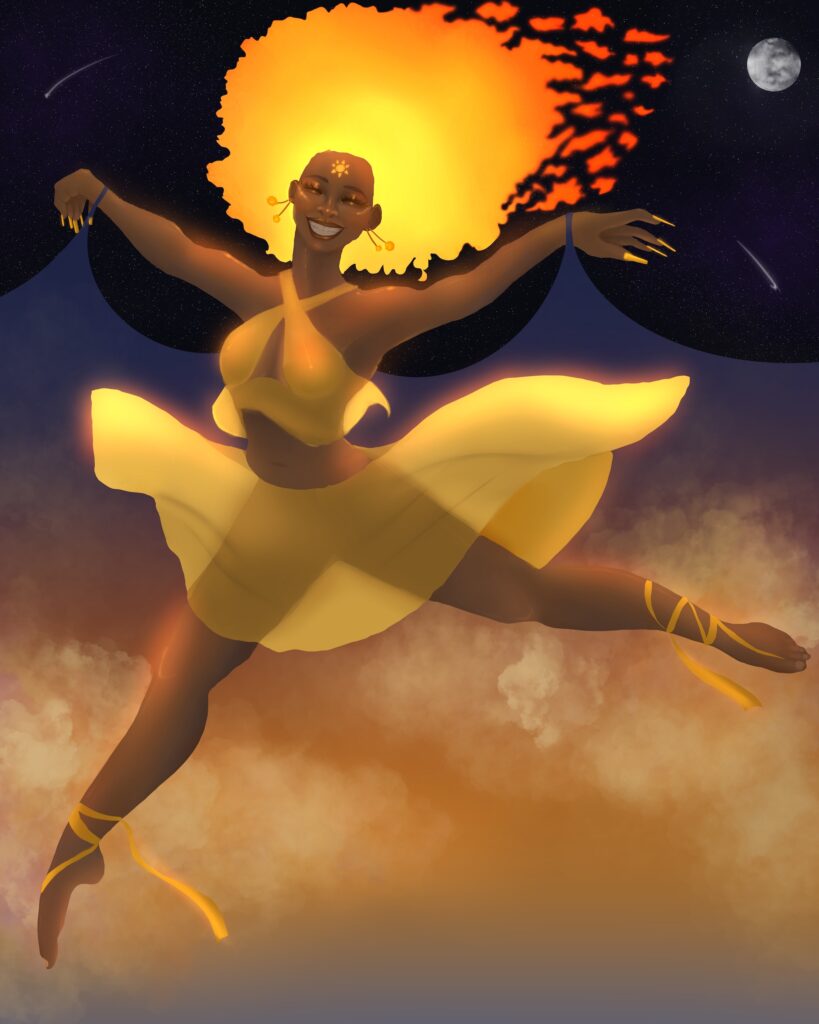 About the Autism After 21 Art Show
Madison House Autism Foundation's annual Autism After 21 Art Show features 21 works by artists on the autism spectrum. As part of the #AutismAfter21 awareness campaign, the show utilizes the arts to shine a spotlight on the lives of autistic adults.
The campaign brings attention to the unique perspectives and talents of adults across the spectrum. It invites audiences into a world that recognizes and values the participation and contributions offered by autistic adults in our communities.