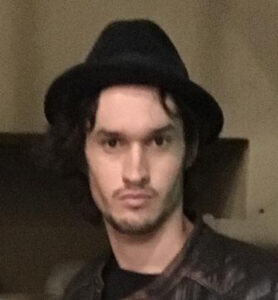 AUSTIN JONES works with character design, cartoon creation, drawing and painting.
He started drawing at an early age and was later mentored for 12 years by French painter Sophie Plassard. After earning a degree in Illustration with a minor in Entertainment Art from the Art Center College of Design in Pasadena, he was able to collaborate with artists such as Pia Stern and the late Arland Baron to learn traditional Disney animation and character design. Austin trained at the Teaching Artist Institute and teaches people of all ages, both in schools and private practice.
"My favorite thing about creating art is that it has no limits. I want to share that with students. An artist who creates stories with visual images interacts with the audience so that the story is seen both the way the artist presents it and the way the audience perceives it."
Jones is a working artist. You can follow him on Facebook and check out more of his work on his website and Etsy store.
Selected Work