Thank you for your interest in the Autism After 21 Utah Project and the regional strategy sessions! Regional Working Groups (RWGs) will be leaders in driving inclusion in our communities. We hope to see you at upcoming informational events!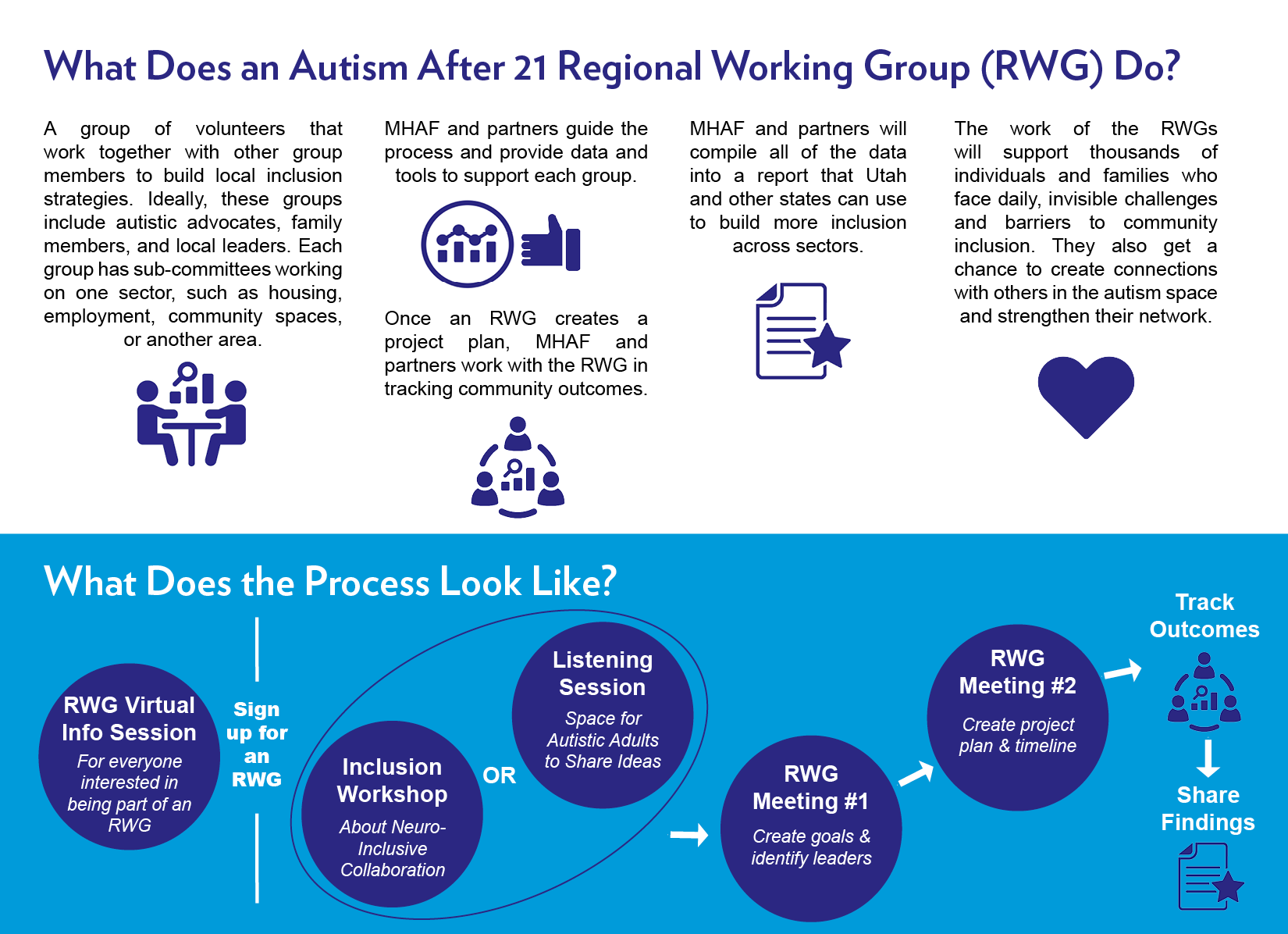 AA21 Utah Regional Working Group Interest
Submitting this form means you are expressing your interest in receiving informational communications. These communications include updates about upcoming strategy events. You may also receive infrequent updates from Madison House Autism Foundation about resources and ways to support the foundation's mission. We do not share your personal information with others. However general information, such as how many people are from a certain region, may be included in public reports.