Mario McClodden, an artist with autism living in Las Vegas, has been a participant in the Fine and Performing Arts Program at Opportunity Village since early 2015. He is one of the "go to" artists for commissions and special projects because of his original approach to any subject matter and his timely and meticulous attention to detail.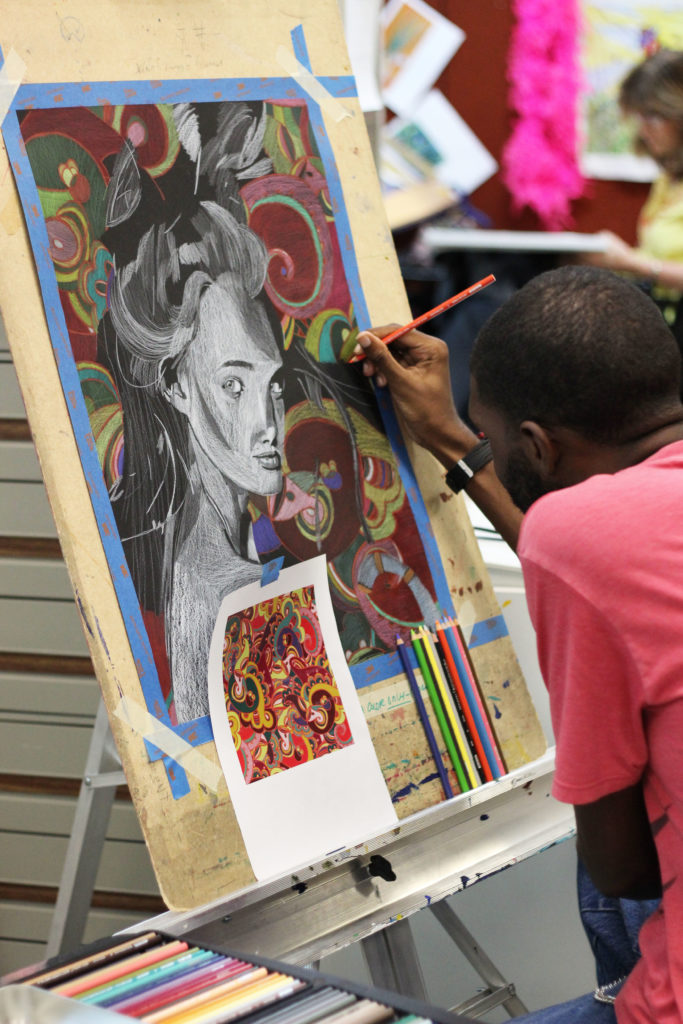 Mario currently works in a variety of mediums including acrylic paint, watercolor and pastels. He makes detailed work based on photos and creates abstract works that reflect his own vision. One of Mario's accomplishments and favorite paintings is a postcard painting of Las Vegas that he made last year (pictured below).

Mario wishes that people knew that autism helps to create works of art. He says that autism "helps [him] to create what comes to [his] mind easily."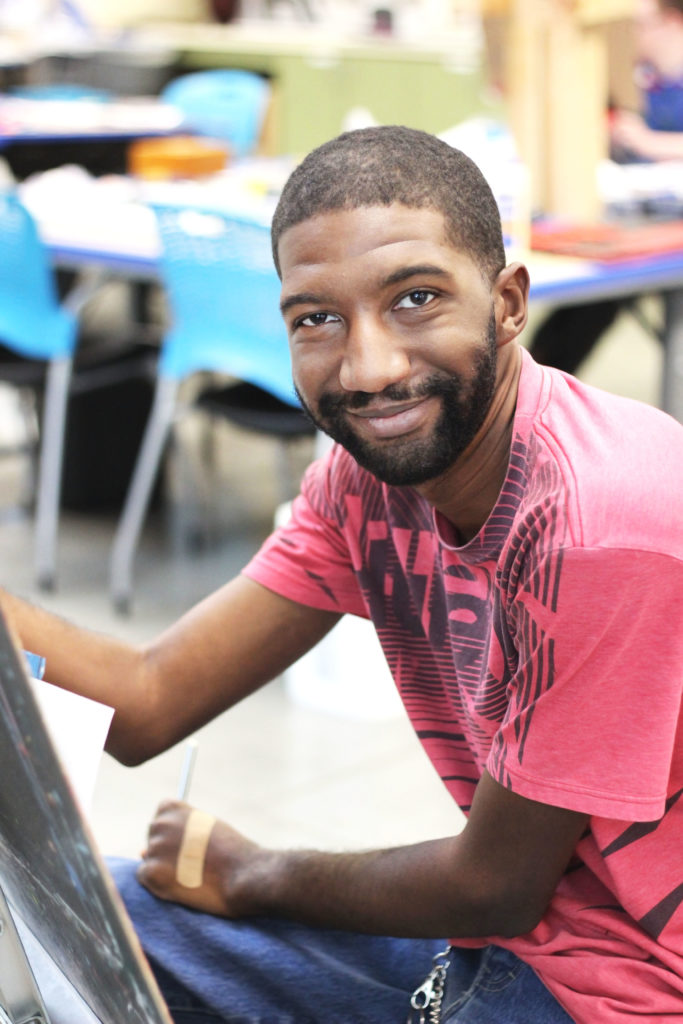 When Mario isn't busy creating, he enjoys playing Spiderman and Sonic video games and watching anime movies. His biggest dream is to have a blue house in Florida by the beach.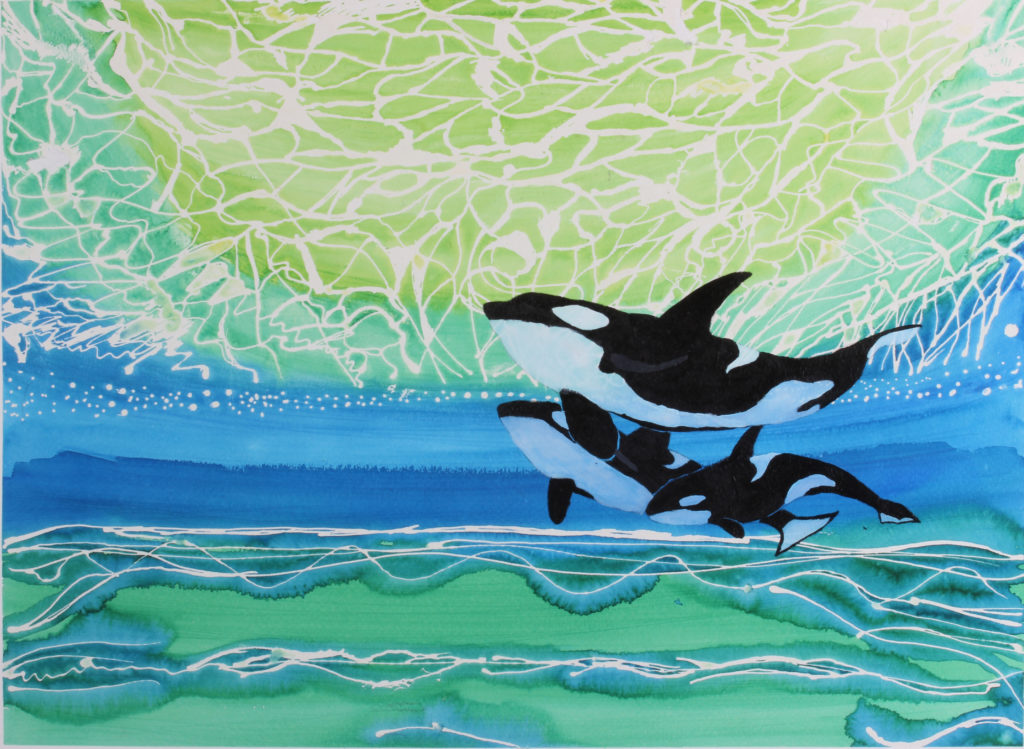 Mario's piece, Orca Dance (pictured above) is featured in Madison House's brand new art exhibit, #Imagine21. #Imagine21 features 21 artworks created by adults on the autism spectrum. The goal of #Imagine21 is to bring awareness to issues impacting people with autism over the age of 21 and to raise money to support these individuals. Click here to purchase a high-quality reproduction of Orca Dance. Mario will receive a portion of the proceeds.

---
AUTHOR AND EDITOR
SHANNON DOTY
DIGITAL MEDIA MANAGER
MADISON HOUSE AUTISM FOUNDATION