When is the last time someone sent you a "get well" card? I hadn't received one in about five years – that is until "Emily," a 23-year-old on the autism spectrum, started as one of our weekly volunteers.
Whenever a staff member is out of the office, "Emily" immediately takes notice. "Where is she? I'm so worried about her," she says with panic in her voice. "Emily" always makes sure to create a handmade "get well" card for anyone in the office who gets sick. Here is a picture of one that I keep on my bookshelf.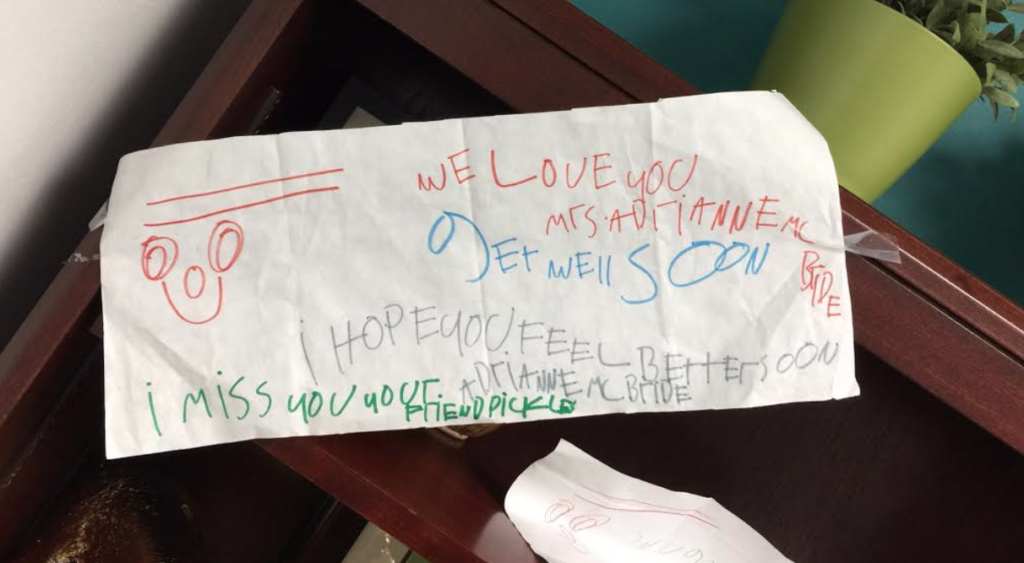 "Emily" teaches us an important lesson from the heart. We all need someone who notices when we're not around – someone who looks forward to seeing us. "Emily" reminds me of how precious work, housing, and having friends are and how often people take these things for granted.
Autistic adults like "Emily" have many gifts to share and yet so few opportunities after high school. Madison House wants to give adults with autism a chance at a full and productive life. We are creating jobs, changing attitudes, and making a better world for adults with autism. Please keep adults like "Emily" in your heart during this season of giving.
Every dollar you contribute goes directly to programs that create awareness and understanding, support housing opportunities and increase employment, and, most importantly, build meaningful friendships.
With a donation to Madison House Autism Foundation, you can give the gift of a better future to those most in need. Click here to give.
On behalf of all of us, we wish you and your family a happy and healthy holiday season.
---
Adrienne McBride
Executive Director
Madison House Autism Foundation