A message of hope for fathers and grandfathers from Brent Wood, attorney, philanthropist, educator, and volunteer.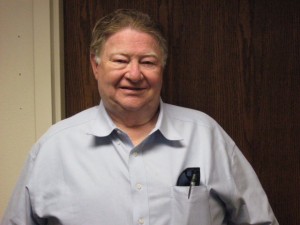 "Having a grandchild diagnosed with autism has impacted all of us – her grandparents, parents, and all of the other grandchildren. But what it has given us is a great common cause. Living in the Utah Valley area and being influenced by Stephen Covey, many of the families here have family mission statements. We have a Family Charitable Mission Statement.
We've all learned a lot about autism and how to interact with Sarah.  It has been a great thing, not a terrible thing for our family. Having a common goal to help with Sarah has taught the whole family the value of charity. And, because we wanted Sarah to always be close to the family, we decided to start Clear Horizons Academy to increase the educational and treatment opportunities for children like Sarah who live in Utah.
My advice for parents is to learn as much as you can. Realize this is a lifelong diagnosis.  It's a 24/7 challenge for parents. Parents need respite, date nights, time to be even better parents, time together so they won't lose the bond between husband and wife.
The divorce rate for parents of autism is 85%. Grandparents, if they can, should step in as much and as often as possible. Learn how to babysit a child with autism. Learn how to relate. Learn not to be afraid."
---
Brent Wood and his wife became keenly aware of the extremely limited resources available for children with autism when their grandchild was diagnosed with the disorder.  Through this process, the family discovered that many others shared the same challenges of finding adequate therapeutic treatment and educational instruction for their impacted children.  The Wood family resolved to create a learning center where the needs of children with autism could be met and accessed readily by families in Utah County and surrounding communities. Today, Clear Horizons has a state-of-the-art facility on a ten-acre campus in Orem, Utah, allowing them to quadruple the number of children and families served and to expand services high-school-aged children.