Adam Jones has been riding and working with horses for 12 years. As a graduate of Meredith Manor International Equestrian College, one of the only colleges that offers classes in all areas of horsemanship, Adam studied training, teaching, farrier work, and massage therapy, and received two certificates in Riding Master 6 and Teaching 1.
But even with so many years of experience, he explains that working with horses is "a never-ending learning process." Adam is hard-working, diligent and extremely consistent. He also has Asperger's Syndrome.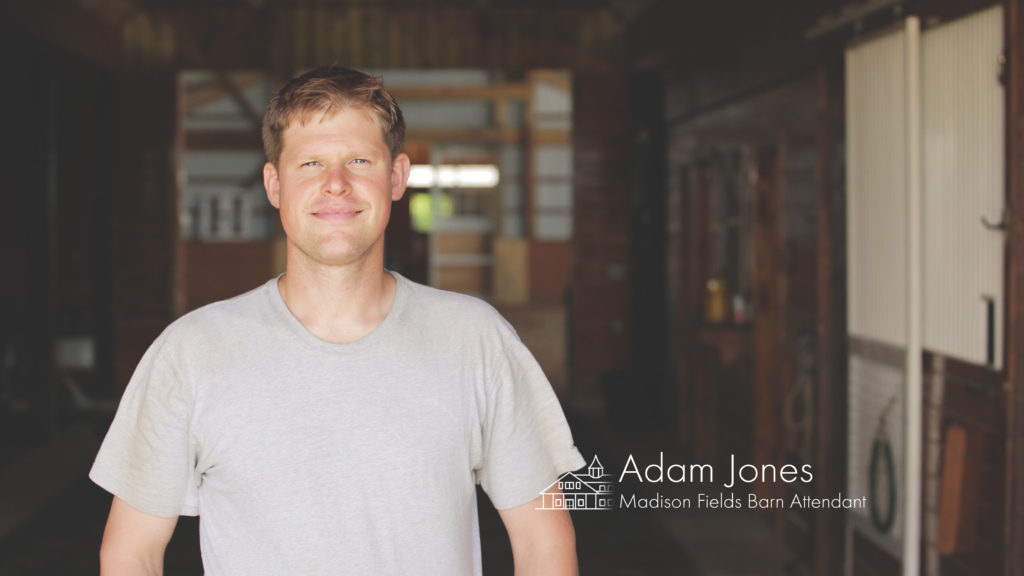 Continue reading to learn more about Adam and his work at Madison Fields, a project of Madison House Autism Foundation.
---
Madison Fields: What made you decide you wanted to work in the equestrian world?
Adam Jones: It was really a "spark" moment. I was inspired by the movie Seabiscuit, and many people told me I have a special way with animals. Seasbiscuit and working with horses has taught me a lot about life and about my goals.
MF: What are your long-term career goals? What do you hope to do in the future?
AJ: I am a little unsure. I know I want to be a basic trainer and teacher, working on basic maneuvers and lunging. I would like to work with beginner students as well. A personal goal of mine is to one day be able to reach the Washington International Horse Show.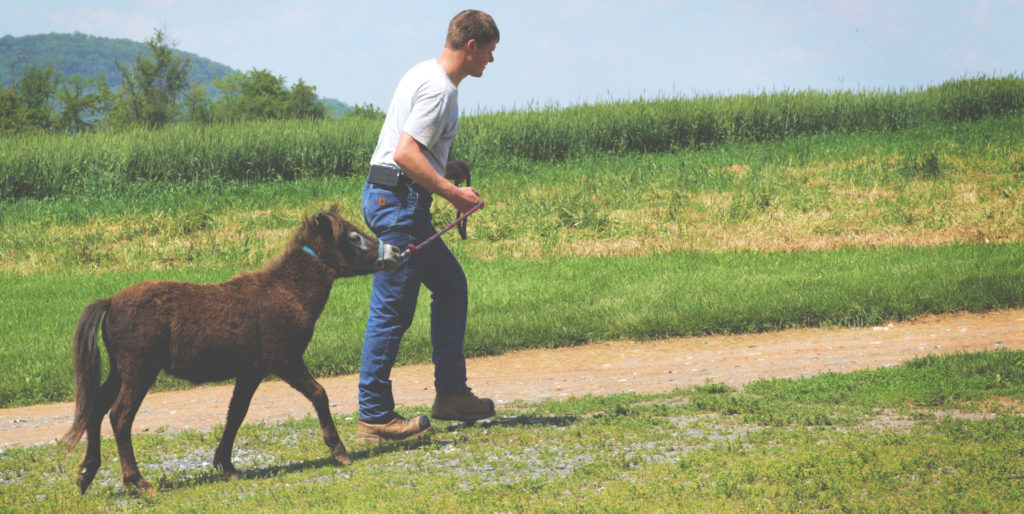 MF: Have you been in horse shows before?
AJ: Yes, I have done horse shows before, but it has all been schooling up to this point. I will hopefully be able to lease my own horse soon and continue to build my experience in horse shows.
MF: Do you have a favorite horse at Madison Fields?
AJ: Princess, one of the mares that stays in the field with the minis. I really like her appearance and the way she is built.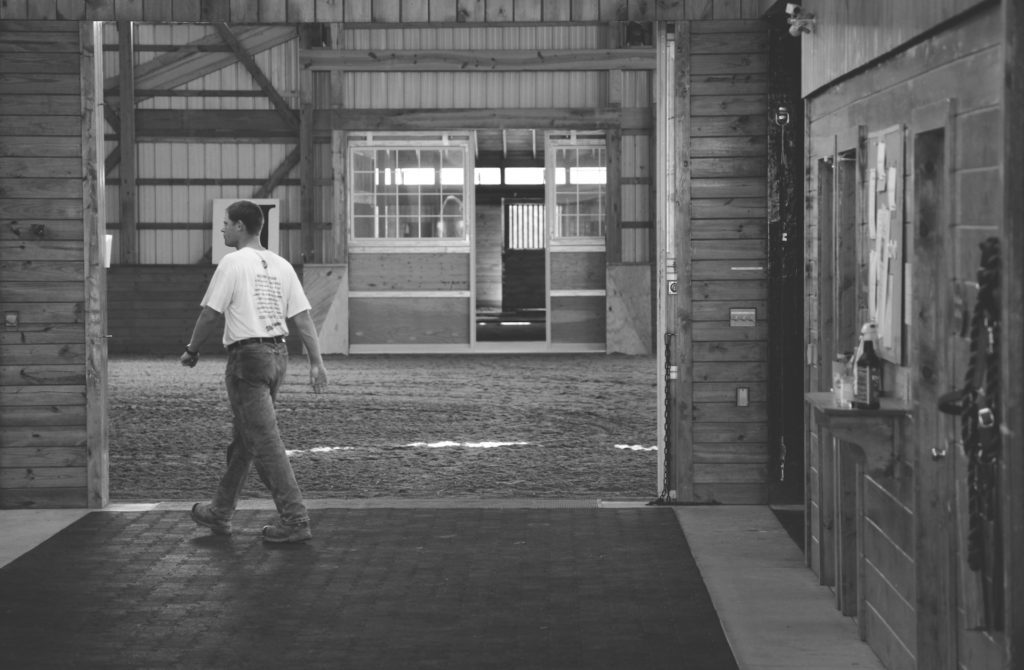 MF: How do you think other people would describe you?
AJ: Honest. Willing. And strange. It's because I tend to think out-loud. But that has a lot to do with my Asperger's.
MF: What's one thing that you wish would you could change?
AJ: The harmful effects of greed. Money is not everything, it doesn't decide one's destiny. One's destiny is not some man on a green piece of paper.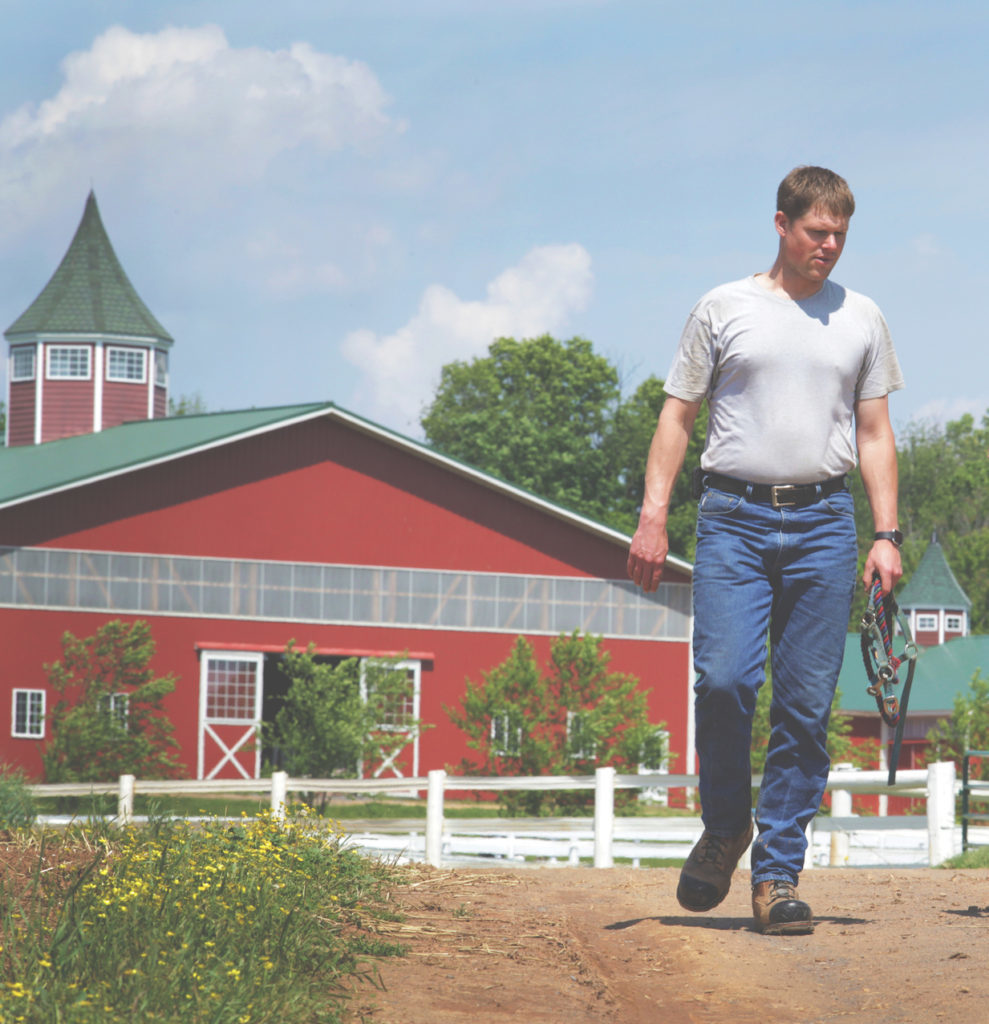 ---
Author
Rebecca Howard
AmeriCorps VISTA
Madison Fields