Friends,
For most of us, the coming of age milestone of the 21st birthday is a time of optimism and celebration. In contrast, when individuals with autism reach the age of 21, life as they know it abruptly stops. Opportunities for learning and growth diminish and familiar routines and faces disappear from daily life.
We asked autistic artists to share their greatest hopes for the future. This is what they told us:
"My greatest wish is for my art to open a door for me to help other people." -Matthew
"My greatest hope for my future is to continue to work as an artist; and that my art can have a have a positive influence on people either through its aesthetic or social messaging qualities." -Mahlia
"My greatest wish is to really hit it big with my artwork." -Mike
"My greatest goal is to make a living through my artwork by both selling work and doing speaking engagements about it." -John
Madison House Autism Foundation is listening. We are working with autistic adults to promote and support their work in the arts. Here are some of our current Arts for Autism initiatives:
Our traveling art show "Imagine 21," showcases 21 works by artists on the spectrum. We are proud to announce American Airlines will host the show at Reagan National Airport in The Admiral's Club during the holiday season. If you are interested in displaying the show in your office or other space, please contact

[email protected]

.
We have partnered with VisArts, a community arts organization in Maryland, to create the VisAbility Art Lab for young adult artists with autism and other intellectual and developmental disabilities. The aim of this program is to provide artists with a studio at VisArts where they can explore and develop their artistic talents, participate in workforce development and life skills training, and forge a deeper and more meaningful relationship with the community.
We arrange events where autistic artists can showcase their work and talents while engaging members of their community. The Arts for Autism opens a window into the world of adults with autism while building awareness, understanding, and acceptance.
For adults with autism, art is much more than a creative outlet –  it connects them with the world. Please support Madison House Autism Foundation's Arts for Autism initiatives. Working together, we can create many more meaningful opportunities for these artists and more understanding for the world at-large.
Kind regards,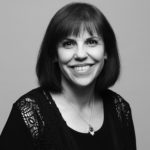 Adrienne McBride
Executive Director
Madison House Autism Foundation