A former intern who later joined our staff was selected to be a Creative Community Fellow in conjunction with the University of Pennsylvania and National Arts Strategies. Her charge was to develop a unique art proposal for funders that would benefit artists with autism. The aim of the fellowship is to help leaders work at the intersection of arts and community. Through this fellowship, Hallie was given the tools, training, and expertise to ensure the program's success. In this article, we feature the work of Hallie Ertman.
---
Daily, we talk about the unemployment rate. No other economic indicator attracts nearly as much scrutiny. Why? Because it's not just the economy that makes unemployment important to us, it's our empathy for friends and neighbors who want to work but aren't being given the chance. We also know that the economy ties us all together; their success is part of our success.
Unfortunately, many Americans are being left out of the conversation. Individuals with intellectual and developmental disabilities and autism face incredibly high unemployment and underemployment rates. Six years after high school, unemployment for individuals with autism is over 50%, and about one-third have not participated in any employment or education. Even those young adults who are employed are likely to be underemployed: about half of young autistic adults who work do so less than 20 hours a week and earn less than $7.25 an hour. Every year, thousands of individuals with I/DD and autism leave school with no opportunity to work, earn a living, or learn new skills.
In a move to increase career options, Madison House Autism Foundation (MHAF) is building a vocational arts program that gives talented individuals with autism and other intellectual/developmental disabilities (I/DD) the chance to develop their interests into a meaningful trade. Artists in this program will have the support and space they need to create work with broad appeal and utility, everything from graphic arts to wallpaper design. They are having opportunities to exhibit, sell their work, and reach previously untapped audiences.
As part of my fellowship experience, I will present this program at the Creative Community Launchpad. This is a rare opportunity to engage in face-to-face conversation with funders and practitioners who support this kind of work.
Supporting and enabling entrepreneurship for adults of all abilities will not only help address the economic disenfranchisement of this population, it can also help revitalize the local communities where these individuals live. Local businesses not only circulate more money back into the community than chain stores, which has the extra benefit of creating additional jobs, but there is increased civic engagement. Generally speaking, when art is part of a community business plan many positive things manifest from decreased crime rates to higher voter participation. When the sale of artwork adds to this economy, more people can contribute to a win, win situation.
MHAF is well positioned in addressing this problem not just because of its physical assets, but also because of its philosophy and expertise. Established in 2008 to address the needs of adults on the autism spectrum, this national organization works with universities, communities, and organizations in strong partnerships across the country to formulate a positive future for those with I/DD and autism. The arts provide a neutral arena where autistic artists can express their unique views and abilities while forming meaningful connections with mainstream artists and the general population.
With this background and these organizational ties, MHAF is well positioned to create a replicable program model with an eye to bringing vocational arts programs to communities around the country. MHAF is currently operating a pilot program in partnership with another organization, VisArts. The pilot program is fostering environments for individuals to develop small, independent art enterprises as part of job creation. We look forward to sharing those results at the Creative Community Launchpad. With the support of National Arts Strategies and the Creative Community Fellows program, our hardworking staff, program participants, volunteers, and supporters, I know that Madison House Autism Foundation will succeed in using art to change culture and animate our community.
---
When I first started my Creative Communities Fellowship in 2015, I was fortunate enough to spend an entire week in Norfolk, CT with an inspiring group of changemakers and community leaders. We were given thoughtful lessons on design thinking, organizational models, and other powerful tools to help us bring our programs to their fullest potential. We spent many hours in deep conversation about community engagement, building strong partnerships, and social justice. Thank you to Eva Cruz for this photo and for doing such a phenomenal job documenting our creative journey: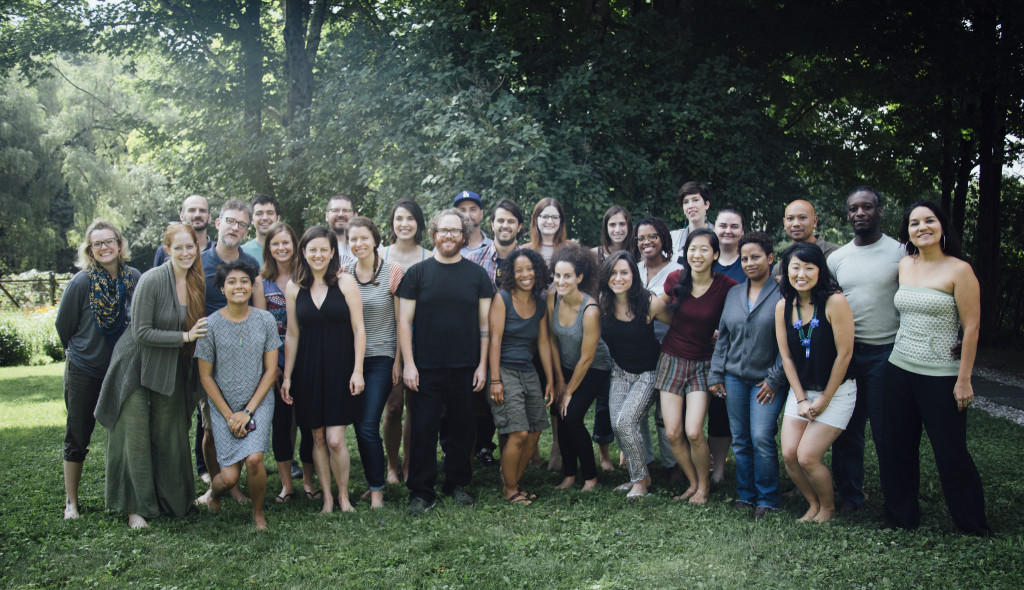 ABOUT THE AUTHOR
Hallie Ertman, Resource Manager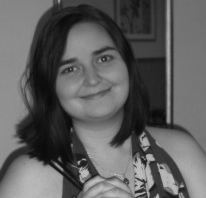 Hallie Ertman was born in Annapolis, MD and now lives in Columbia. She obtained her Bachelor of Science in psychology from University of Maryland, Baltimore County. She has also attended the Corcoran College of Art and Design where she obtained her Bachelor of Fine Arts in Digital Media Design. When she isn't working at Madison House, she is baking, painting, or fossiling up and down the east coast. Be sure to check out my Creative Community Fellows page: http://www.artstrategies.org/programs/creative_community_fellows/listing/hallie-ertman/