Last month, over 200 leaders representing half of the U.S. gathered at the 2015 Together for Choice Conference hosted by Misericordia Heart of Mercy in Chicago, IL. Their goal was to hold important discussions about how to better advocate for state and federal policy that increases home choices for individuals with intellectual/developmental disabilities. Following the conference, the 2015 Fall Gathering of the Coalition for Community Choice took place, where national leaders in the housing choice community organized to share best practices, plan 2016 initiatives, and share information on policy trends.
Co-founded by Madison House Autism Foundation, the Coalition for Community Choice is an alliance of organizations, businesses, and housing professionals that strive to meet the housing and employment demand for an array of life options for those with intellectual/developmental disabilities (I/DD).
---
Media Coverage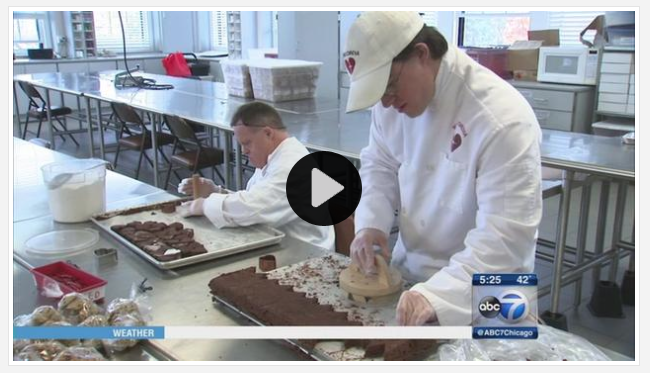 ---
Video Footage
Heather, a self-advocate who lives at Benjamin's Hope, is interviewed by Desiree Kameka of the Madison House Autism Foundation about her life choices, including her home and preference not to seek employment in the community.
---
Misericordia dancers and sign language interpreter performing a dance piece to Josh Groban's "You Raise Me Up" for conference attendees.
---
The Misericordia HeartZingers perform at the networking dinner.
---
Photographs
"You can be big and good or big and bad. You can be small and good or small and bad. It all depends on the people that are operating these services and staffing that is within those services," -Sister Rosemary Connelly of Misericordia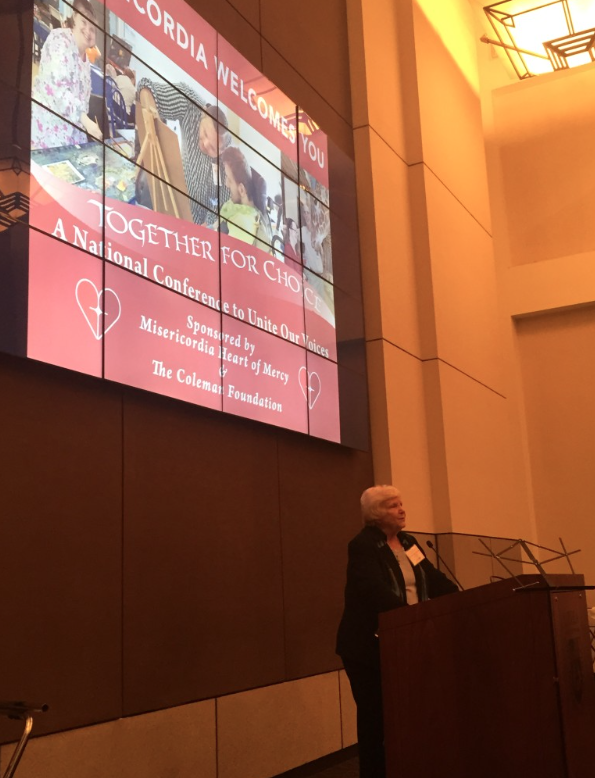 ---
Attendees took a tour of the Chicago Misericordia campus which offers homes both on and off campus, employment options in many social enterprises, a recreational pool and fitness center, life skills training for those with high and low support needs, a skilled nursing facility for children and adults with medical fragility challenges, and a beautiful chapel and conference center.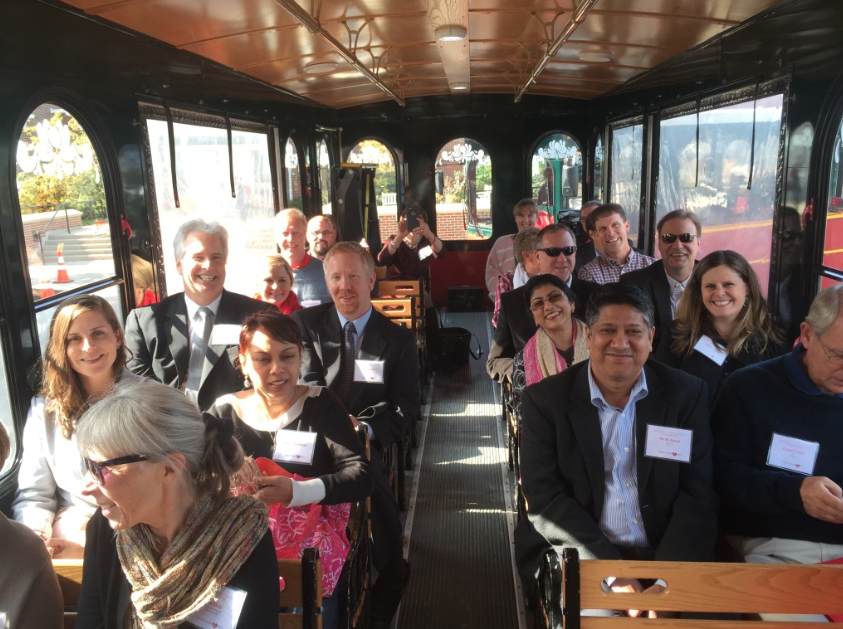 ---
Part of the tour of Misericordia, the young woman shown in the work apron is weighing and packaging coffee that comes directly from small farms abroad, providing employment to two populations that often are marginalized.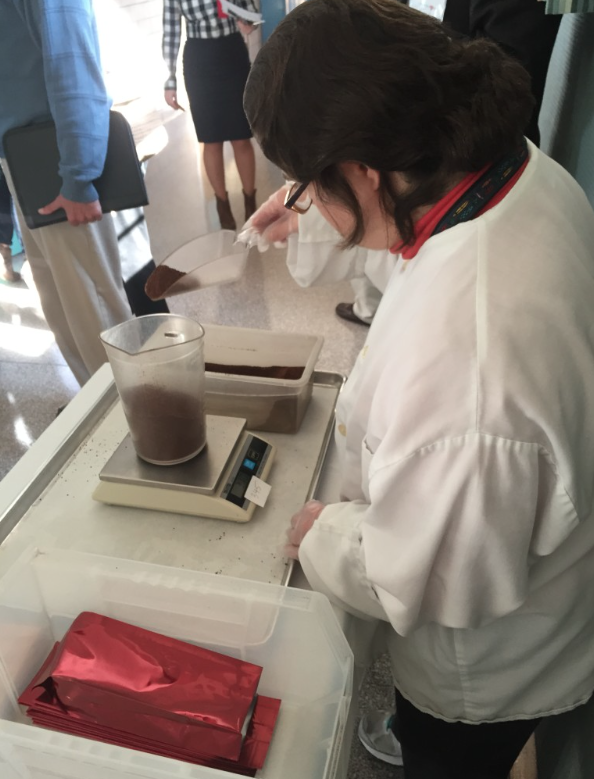 ---
Another talented young woman shows off her painting skills in Misericordia's art studio.

---
Attendees learned about an individual's legal right to supports in a home and community of one's choice.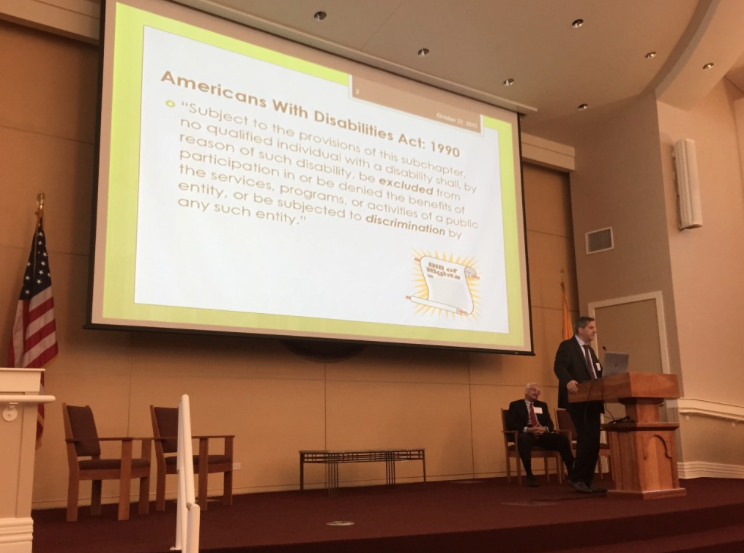 ---
We listened to a panel of best practice providers, which included representatives from Down Home Ranch (TX), Benjamins Hope (Michigan), Arc Village of the Arc of Jacksonville (FL), Sweetwater Spectrum (CA).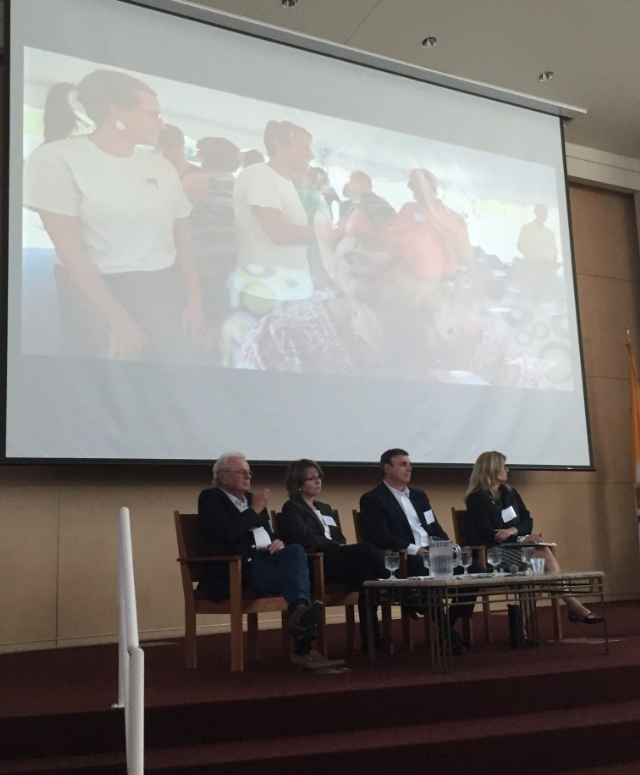 ---
We made important connections with individuals who are just as passionate about housing choice as we are.