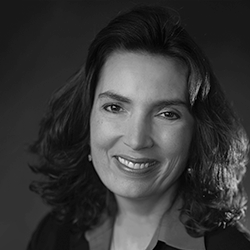 Lori Mitchell-Keller
Lori Mitchell-Keller is Google Cloud's Global Head of Industry Solutions. She leads the vision, mission and go-to-market strategy and execution for Google Cloud solutions in retail, consumer packaged goods, healthcare and life sciences, financial services, manufacturing, supply chain, logistics and transportation, and telco, media, entertainment, and gaming.
Lori believes in the importance of customer-centric mindsets, culture, hard-earned industry expertise, and the sudden and quite dramatic explosion of demand for industry-specific solutions as businesses require new capabilities as they move into the digital economy. Lori is committed to guiding organizations in how to transform their companies through innovative technology and next generation business processes.
With more than 25 years of experience, she has a successful track record of helping businesses improve through digital transformation, execute continuous improvement strategies, and remain agile in competitive environments.
Lori is passionate about collaborating with and empowering companies to elevate the strategic value delivered to their ecosystem while focusing on the dynamic intersection of science, people, and operations to guide conversations and consequential actions for a better world.
Lori has an impressive record of developing and effectively executing business and continuous improvement strategies and she is a highly-skilled advisor providing comprehensive solutions to the C-Suite and their boards, enabling some of the largest companies in the world to transform while remaining agile in competitive environment.
Prior to joining Google Cloud, Lori served as co-president of SAP where she led the sales and partner go-to-market across 20 industries, and held a number of other senior leadership roles at SAP, JDA Software, Manugistics, and Allegiance Healthcare.
Lori holds an MBA from the J. L. Kellogg Graduate School of Management at Northwestern University, a Master's degree in operations research from Stanford University, and a Bachelor's degree in industrial engineering from Iowa State University.