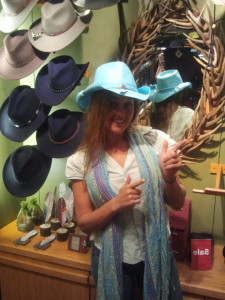 Autism Awareness/Acceptance Month is now in full swing and the Autism Housing Network is almost ready to be released for BETA testing!
Madison House Autism Foundation has committed to filling the need, first stated in the national housing study, Opening Doors: A Discussion of Residential Options for Adults Living with Autism and Related Disorders, of "an interactive database of housing options". Additionally, the Autism Housing Network has the added capacity of a National Resource Directory, ability to create working Groups comprised of forums and wikidocs, connect people of common interests through profile mapping, and a space to share blog posts and articles specific to supportive housing solutions. It's an incredible project to be working on!
I left my home in sunny south Florida to travel across the country for one of the most exciting Madison House initiatives: Innovative Housing Site Visits! The purpose of these visits is to capture their culture through my camera lens, share valuable development 'learning curves', understand the unique assets of that particular model, engage in dialogue about more efficient/effective/empowering ideas, and share some stories through informal resident and staff interviews. Site visits give people a glimpse into their world and help inspire others to create an array of high quality residential and community building options!
Where am I going in the next 2 weeks? Well, I start off in the heart of Texas visiting Down Home Ranch, Marbridge, and the Brookwood Community. Then on to Utah!  I will be giving a presentation at the Utah Valley University Autism Conference and meet up with Madison House staff. Madison House staff and I will visit a CoHousing community and the planners of Indigo Trails and Clear Horizons wrap-around service center. The last leg brings me to the west coast, I will head to wine country to visit Vine Village and Camphill California!

If you have any specific questions for one of these communities, send them to me at [email protected] and I'll be happy to ask for you…
[fblike layout="button_count" show_faces="true" action="like" font="arial" colorscheme="light"]